Lead Software Architect W - M - Nb H/F
CDI
Saint-Mandé - 94, 94160
il y a 155 jours
---
Cette annonce est désactivée, il n'est donc plus possible d'y postuler.
Vue d'ensemble

Description de l'entreprise :

Ubisoft's 19, 000 team members, working across more than 40 locations around the world, are bound by a common mission to enrich players' lives with original and memorable gaming experiences. Their dedication and talent has brought to life many acclaimed franchises such as Assassin's Creed, Far Cry, Watch Dogs, Just Dance, Rainbow Six, and many more to come.

Ubisoft is an equal opportunity employer that believes diverse backgrounds and perspectives are key to creating worlds where both players and teams can thrive and express themselves.

If you are excited about solving game changing challenges, cutting edge technologies and pushing the boundaries of entertainment, we invite you to join our journey and help us create the unknown.

Description du poste :

Ubisoft is seeking a Lead Software Architect to join our IT Department, and more concretely the Enterprise Governance team, responsible for providing business solutions to several business Domains (Finance, HR, Sales, Procurement, Comm&Collab, GameDev).

The Software Architecture team provides a long-term technological vision to Enterprise Governance. IT ensures consistency across all Domain teams with clear guidelines and best practices, provides architecture expertise for key platforms and technologies, and enables innovation. IT also contributes to define and deliver solid and thoughtful solutions for Ubisoft's business Domains.

As Lead Software Architect, you will play a key role in ensuring that the new services implemented by the Product Teams meet the best practices in the industry and will support the business growth and objectives. You will also ensure that these services are consistently integrated within the IT ecosystem, no matter if they are an internal custom development, an out-of-the-box tool or a SaaS solution.

You will actively interact with the business and IT community, the IT Domain Directions and the Product Teams communicating trends and standards regarding architecture.

As the Lead Software Architect, your main responsibilities are to :
- Lead a team of highly skilled software architects and technical experts andmanage all aspects of people and performance management (define clear mandates, objectives and key results, one-to-ones, skills growth actions, performance reviews).
- Drive Ubisoft IT business solutions technological vision with the help of your team.
- Work on defining Ubisoft's future IT ecosystem with key products like our ERP, eCommerce Platform, and their integration with other business critical systems.
- Keep up-to-date with latest technical trends, propose and oversee R&D projects that would beneficial to Ubisoft, act as a technical evangelist to spread knowledge.
- Establish, recommend or modify current architecture-related processes, policies and standards where applicable.
- Encourage adoption of new tools/practices within the Product teams located mainly in Bucharest, Paris and Montreal.
- Accompany your team and Product teams during the design of performant, highly scalable and reliable solutions based on the stakeholders' requirements and industry best practices.
- Resolve architectural and design problems, and address other concerns as necessary- Participate in refining client requirements, assisting internal customers to express their needs.
- BE an active contributor of technical best practices across all IT teams.



Profil(s) recherché(s)
Qualifications :

Experience
- Significative experience in building/developing applications and services.
- Solid experince as an Architect working in a development environment.
- Solid experience in a management position.

Technical Knowledge
- Experience in development could BE either with PHP, Java or.NET.
- Design experience with REST APIs.
- Cloud platform knowledge (AWS).
- Familiarity with Docker and container orchestration platforms.
- Expertise with large-scale infrastructure deployments in enterprise-wide environments, scalable systems and understanding of messaging (pub/sub, queues), caching, authentication.
- Expertise with writing efficient MySQL queries and the ability to find and fix slow queries.
- Disciplined approach to design and coding - Solid Object Oriented programming (OOP) as well as Test Driven Development (TDD).

Skills :
- Fluent in English, French would BE a plus.
- Leadership, People Management and Mentoring.
- Strong written and verbal communication.
- Autonomous and collaborative within a team.
- Organizational skills.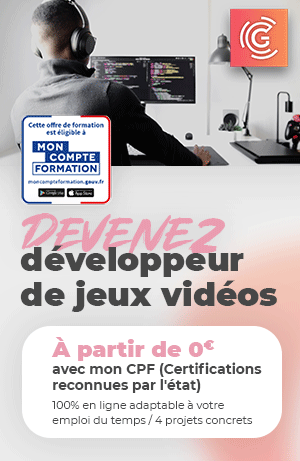 Date de publication initiale : 03/05/2022
---