Lead Level Designer
CDI
Lyon, 69370 - Rhône
il y a 290 jours
---
Cette annonce est désactivée, il n'est donc plus possible d'y postuler.
Vue d'ensemble
Arkane Studios is one of the most renowned development studios in the video game industry. Founded in 1999, the studio is owned by ZeniMax Media and Microsoft XBox. Arkane is known for its creative worlds and first-person action games, including the Dishonored and Prey franchises, which have won multiple "Game of the Year" awards. Our newest title Deathloop released on September 14, 2021, for PlayStation 5 and PC is another hit!
Joining Arkane Lyon is an opportunity to collaborate and evolve with a passionate and talented team, on cutting-edge technologies and innovative games, and in a stimulating and welcoming work environment. The studio is located in the Lyon Confluence district, a place of greenery, sports, gastronomy and music.
Responsibilities
Develop the level design vision in collaboration with the creative direction and oversee the implementation of this vision in our games, with the player experience at the center
Define and maintain game levels to create a satisfying and polished level design flow
Be the referee on how the story and gameplay loops are brought together to create the "gameplay experience" faithful to the creative direction.
Collaborate with Lead Tech Level Designer to define the pipeline and tools so that level design team can work efficiently
Work closely with the Level Art team all along the levels creation and iteration
Collaborate with the Campaign Designer to make sure missions and levels are in harmony with the campaign
Work closely with the GD team to ensure the gameplay experience is reached
Be the key point of contact between the LD team and the other dev teams
Write documentation related to level design and gameplay experience to ensure guidelines and intentions are understood and followed
Manage the LD team: monitor team members' objectives, carry out performance evaluation, favor an active and a fluid communication, demonstrate exemplary self-management, convey a vision, manage the recruitment for the team if needed
Profil(s) recherché(s)
Qualifications
At least 3-5 years experience in a similar position on a AAA game
Strong ability to adapt in a fast-paced environment
Understanding of the values of the game design philosophy behind action adventure stealth games such as the Dishonored series
Adherence to the systemic design philosophy.
Excellent written and verbal communication skills in English
Familiarity with the constraints of action-adventure games and immersive simulations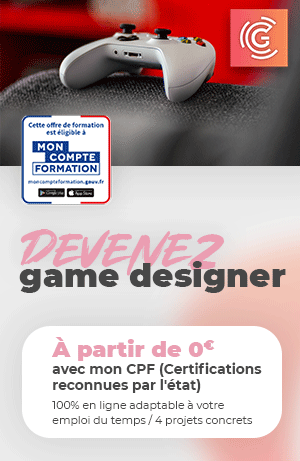 Date de publication initiale : 14/08/2022
---