Lead Full-Stack Developer, Solutions Games Services
CDI
Eaux Claires, Région Rhône-Alpes, 38000
il y a 149 jours
---
Cette annonce est désactivée, il n'est donc plus possible d'y postuler.
Vue d'ensemble
The Opportunity
The Unity Accelerate Solutions Games team is a group of highly skilled Software Developers and Technical Artists with deep expertise in the Unity platform, whose main goal is to help our customers improve their projects and internal workflows and assist them in the resolution of very challenging technical problems. In order to do this, we provide a series of short-term and long-term consulting and development services which can range in duration from one week to eighteen months and beyond.
The European team is experiencing high growth, and with back-end systems becoming an increasingly important part of Games and Media & Entertainment (M&E) applications, we're looking to create a team that will serve two functions: provide development assistance in back-end related areas for our long-term consulting and development services, and design and develop the internal tools that will allow our organization to scale. If you're technically skilled, customer-focused, an excellent communicator, and are interested in improving internal processes, this job will suit you.
Your day-to-day work will involve managing a team of Full-Stack Software Developers, helping our Sales Representatives with the assessment of new business opportunities that have a back-end component, scoping potential projects, and leading the development efforts for our internal tools.
As we're a highly distributed team, the role may involve occasional travel to other Unity offices in order to meet your reports. Occasionally, you'll also be required to travel to customers' offices, primarily within Europe. Travel will generally not exceed 5 nights per month and is usually conducted during weekdays.
We're committed to maintaining a diverse team, and we welcome and encourage applicants with diverse experiences and backgrounds.
Responsibilities
Manage your direct reports to grow their technical skills and careers, and ensure they have everything they need in order to be successful in their roles
Provide assistance to our business development teams and engage with prospective customers who are interested in hiring our services in order to benefit from our back-end expertise
Own the development of the various internal tools used by our organization that allow us to scale and do our work more efficiently
Thoroughly scope and plan incoming opportunities and projects that have a back-end component
Liaise with Project Managers and keep track of the status of ongoing long-term projects
Requirements
Experience managing a small team of software developers
Comfortable when it comes to interacting and explaining ideas to customers and executives that don't possess an engineering background
Capable of developing and debugging code written in front end frameworks like React or Vue
Capable of developing and debugging backend code written in languages such as Javascript, Ruby, PHP or Python and experience in relational databases, or equivalent nosql stacks
Sufficient front-end development experience to implement interactive, internal tools using Javascript, HTML and CSS
Working knowledge of orchestration including docker and kubernetes
Fluent in written and spoken English
Bonus points
Experience with authentication and authorization, including SAML.
Experience with build process, continuous integration, continuous deployment and build engineering.
Life at Unity
Unity (NYSE: U) is the world's leading platform for creating and operating real-time 3D (RT3D) content. Creators, ranging from game developers to artists, architects, automotive designers, filmmakers, and others, use Unity to make their imaginations come to life. Unity is the foundation upon which the world's most powerful digital content is created. Specifically, Unity's platform provides a comprehensive set of software solutions to create, run and monetize interactive, real-time 2D and 3D content for mobile phones, tablets, PCs, consoles, and augmented and virtual reality devices.
In the fourth quarter of 2021, Unity had, on average, 3.9 billion monthly active end users who consumed content created or operated with its solutions. The applications developed by these creators were downloaded, on average, five billion times per month in 2021. For more information, please visit www.unity.com.
Unity is a proud equal opportunity employer. We are committed to fostering an inclusive, innovative environment and celebrate our employees across age, race, color, ancestry, national origin, religion, disability, sex, gender identity or expression, sexual orientation, or any other protected status in accordance with applicable law. Our differences are strengths that enable us to support the growing and evolving needs of our customers, partners, and collaborators. If there are preparations or accommodations we can make to help ensure you have a comfortable and positive interview experience, please fill out this form to let us know.
Headhunters and recruitment agencies may not submit resumes/CVs through this website or directly to managers. Unity does not accept unsolicited headhunter and agency resumes. Unity will not pay fees to any third-party agency or company that does not have a signed agreement with Unity.
#LI-AM1 #SEN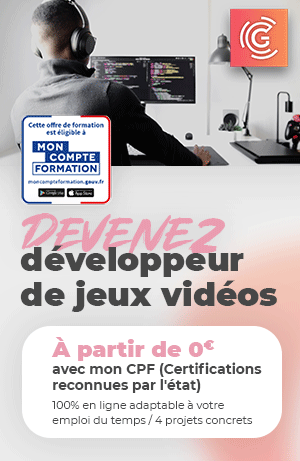 Date de publication initiale : 30/11/2022
---