Lead Artist - Nb - The Crew 2 H/F
CDI
LYON, 69000 - Rhône
il y a 290 jours
---
Cette annonce est désactivée, il n'est donc plus possible d'y postuler.
Vue d'ensemble

Description de l'entreprise :

Play as a team, Race for excellence and Get creative ! At Ubisoft Ivory Tower, we are driven by these values every day since 2007, join us to work on our new project as a Lead Artist (F/M/NB).

Description du poste :

In close collaboration with the Creative Director, you will BE involved in the creation and production of content for the THE CREW 2 project. The Lead Artist's mission is to define, design artistic content and manage a team of artists in order to develop the assets that will BE used to bring this creative vision to life for the players.

This includes :
- 3D assets for our heavily themed missions set in our gigantic world in the USA.
- Level Art and lighting elements to mark these strong themes in our universe.
- Player avatar graphic customization elements.
- Graphic customization elements of the player's vehicles (windows tints, nitro, smoke, underglows...).

Main Missions
- Work with the Creative Director to give a direction to the team with very creative graphic elements (3D, Characters, Vfx).
- Contribute to the artistic vision of game updates with the Creative Director and other Art Leads to set the style and tone of the game.
- Research and define the graphic elements necessary for the dressing of new missions, as well as the customization elements of the game, all through mood boards and concepts.
- Communicate quality and stylistic expectations to the team using good visual references and documents describing the artistic direction.
- Lead and BE responsible for the artistic validation and supervision of the team's work.
- Ensure that all assets created by the team comply with artistic and technical wishes.
- Collaborate with the rest of artistic departments, in particular the vehicles and user interface teams, for the development of elements of customization and their highlighting in the game.
- Prioritize, organize and coordinate the daily tasks of the team so that the deliverables are completed on time and according to the expected quality in collaboration with the project manager.



Profil(s) recherché(s)
Qualifications :

- Minimum of 7 years of experience in the video game industry involving artistic responsibilities.
- A first managerial experience is required.
- Good knowledge of 3D softwares.
- BE able to develop an artistic and technical vision in relationship with technological innovations and artistic trends.
- Capable to communicate clearly and to lead a team towards a project and common objective.
- Creative and artistic mindset.
- Knowledge of JIRA, Miro, Houdini and/or Motionbuilder can BE a plus.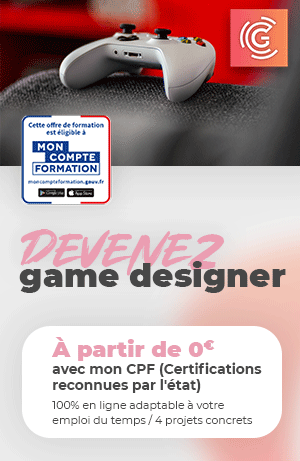 Date de publication initiale : 21/07/2022
---