(Junior) Live-Service Game Master (multiple vacancies: French)
CDD/Intérim
Amstelveen - Netherlands
il y a 564 jours
---
Cette annonce est désactivée, il n'est donc plus possible d'y postuler.
Vue d'ensemble
Pearl Abyss - the team behind Black Desert - is seeking a high-performing, innovative, results-oriented, and customer-obsessed, Live-Service Game Master (French) to help accelerate our gaming reach to millions of customers across all screens (PC, Mobile, Console, etc. .) in Europe. For this function, it is required to be able to work in-office in Amsterdam, Netherlands.
The video game industry is already bigger than music and movies combined and is growing rapidly. The video games industry is transforming how customers are entertained, communicating with each other, and interacting with digital devices.
To support our growth and nurture our relationship with European players, we are building a European publishing team in Amsterdam. You will join a lean but dedicated team working across multiple communities, platforms, and games such as Black Desert, Shadow Arena, and upcoming releases such as Crimson Desert, DokeV, and Plan 8.
Pearl Abyss strives to improve the quality of the game development and services to ultimately serve the happiness of our gamers, which matters most to us. As gamers ourselves, we want to build a fun and exciting gaming community all around the world for Black Desert and our upcoming titles. We hope to bring the best MMO experience with the best service quality possible to all of our players. Now with over 40 million registered players for Black Desert on PC, console, and mobile platforms worldwide and for our upcoming launches on other game platforms, we're looking for passionate and vision-driven gamers to help exceed our community's expectations.
We're looking to hire a highly motivated Live-Service Game Master (French). The highest priority for this role is to continuously monitor the game live-service, to collect in-game issues and player feedback, and to engage players by designing and executing in-game GM events. GMs will be actively interacting with the players both in-game and in the community, working closely with the community managers.
Responsibilities
Monitor and regularly report on the live-service issues and the players' feedback
Respond to the live game issues that occur in the game and write up appropriate notices when necessary
Assist in creating weekly / monthly GM events plan and executing them during the live-service
Work closely with other GMs, Customer Support, and Community Managers to solicit feedback and suggestions for the game improvement from the community
Stay up-to-date on the latest game updates to be able to support the player base properly
Perform investigation and documentation on the game exploits, bugs, and other serious technical issues in the game
Review customer support ticket answers and further investigate reported issues and take actions when necessary
Profil(s) recherché(s)
Required Qualifications
Native-level fluency in French (multiple vacancies) or Portuguese / Fluent English language skills
Minimum 2 years of work experience, especially in CS, QA, live-ops community management, or related field
Extensive knowledge and gameplay experience of MMORPG games,

experience with Black Desert Online preferred

Prior experience/interactions with the gaming communities
Technical knowledge of online game live service
Strong customer service ethic and great interpersonal communication skills
Creativity, curiosity, and a willingness to learn and grow
Professional and mature demeanor along with strong time-management and organization skills for coordinating multiple initiatives and priorities
In the future International travel may be required for this position.
Informations complémentaires
For this job, it is required to be able to work at the location in Amstelveen, Netherlands.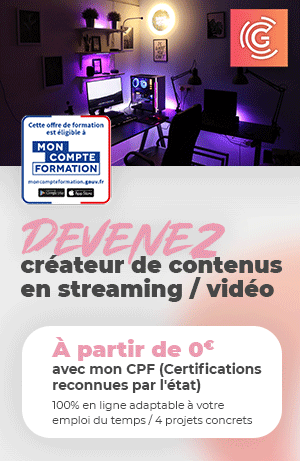 Date de publication initiale : 15/12/2020
---