Human Resources Generalist
CDI
Paris
il y a 135 jours
---
Cette annonce est désactivée, il n'est donc plus possible d'y postuler.
Vue d'ensemble
We offer
Legou Games, since its establishment, has been adhereing the core concept of ?Let our game shine on the world stage?, being down-to earth and keeping improving.Its first work ?Rise of Kingdoms?, which entered the overseas market with its characteristics of serious historical themes, has been highly acclaimed. The number of players in the world has exceeded 10 million at present. It ranked the TOP1 in the revenue list of Chinese games which entered the overseas market. We have always been committed to ?creating strategy games that players around the world can easily play and enjoy?.
Responsibilities
1. Cooperate with the head of the Paris team and be responsible for the human resources management of the Paris team.
2. Organize recruitment for game positions, including search for resumes, interviews set-up and logistics , communication and feedback, and onboarding.
3. Be in charge of employee relations for the Paris team, including social insurance, employee benefits, etc. Ensure that employee's satisfaction remains at the highest.
4. Coordinate with the HQ human resources s to complete the OKR preparation and upgrade forlocal employees, new employee training and career development, corporate culture promotion.
5. Ensure in coordination with HQ Human Resources Department that good HR processes are established and regularly followed in Paris team.
6. Collaborate with other administrative staff for the organization of internal team building events and possibly external events.
7. Contribute to Legou's local PR and branding.
Profil(s) recherché(s)
Required skills
1. Love for the game industry and passion for human resources work.
2. Proactivity, fluent English, excellent communication skills.
3. Empathy andability to assist team.
4. Familiarity with the multiple aspects of human resources work, familiarity with local human resources laws and regulations.
5. Experience in multinational environment would be a plus.
6. Versatility, ability to switch between HR and Recruitment tasks.
As a plus
2 years at least as an HR or recruiter, ideally in a gaming company.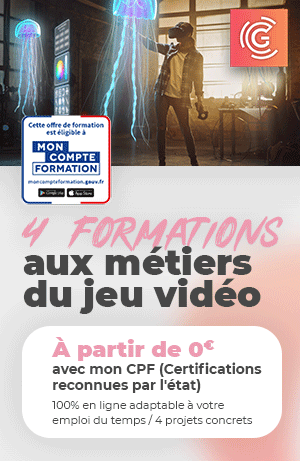 Date de publication initiale : 05/04/2022
---