Hr Project Manager - Talent Development M - Nb - W H/F
CDI
PARIS, 75000 - Paris
il y a 68 jours
---
Cette annonce est désactivée, il n'est donc plus possible d'y postuler.
Vue d'ensemble

Description de l'entreprise :

Ubisoft's 20, 000 team members, working across more than 30 countries around the world, are bound by a common mission to enrich players' lives with original and memorable gaming experiences. Their dedication and talent have brought to life many acclaimed franchises such as Assassin's Creed, Far Cry, Watch Dogs, Just Dance, Rainbow Six, and many more to come.

Ubisoft is an equal opportunity employer that believes diverse backgrounds and perspectives are key to creating worlds where both players and teams can thrive and express themselves. If you are excited about solving game-changing challenges, cutting edge technologies and pushing the boundaries of entertainment, we invite you to join our journey and help us create the unknown.

Description du poste :

At Ubisoft's International Headquarters, you will join the HR for IT team, made of around 40 people working with the IT & Data department which currently employs nearly 1, 800 people worldwide. You will specifically join the Talent & Development team, working on :
- Defining the Ubisoft IT employer branding to become a first-choice employer within the IT market.
- Making sure all IT Talents are engaged and fostering a sense of pride and motivation.
- As well as helping them to grow to their full potential.

Within the HR for IT team, reporting to the IT & Data HR Development Director, you will mostly BE responsible for the talent development activities.

Here are your main missions :

1. Lead Talent Development programs

The programs are defined based on the global HR directions we take to support Ubisoft IT & Data. They could BE, for example :
- Define the skill force planning to support the future of IT & Data workforce.
- Support the soft, technical and functional skills learning paths to allow the required skills transformation.

2. Coordinate and centralize the Talent Development activities
- Manage the communication both ways between HR Directors and HR teams, and across HR teams too.
- Lead our talent & development processes, data reporting and adhoc analysis.

3. Connect and leverage our Talent Development community of 15+ HR people across the globe
- Facilitate the collective construction of our Talent Development strategy, together with our HR Directors and HR Managers.
- Collect and share best practices and successful initiatives.

To achieve this, you will collaborate mainly with our HR teams, our VPs and directors, and some experts in our teams - based all around the world.

Depending on the HR directions we take to support Ubisoft IT & Data, this role may change over time, across learning/training, performance management, careers development, etc.
- Talent Development is such a vast playground !.

So if you're looking for :
- A role that gives plenty of room for initiative.
- A job with an international scope.
- A chance to touch on multiple areas of talent development over time.
- And an immersion in the challenges of the tech industry.

then let's GO !



Profil(s) recherché(s)
Qualifications :

To succeed in this position, you have a solid experience in HR including a strong focus on project management related to talent management in an international context.

If you feel up to the challenge and can relate to the experience and qualities listed below, then don't hesitate any longer !
- You have excellent people skills and can influence and federate multiple stakeholders with diplomacy and positive impact, resulting in building trust relationships.
- You are used to talk with top management layer being assertive and collaborative.
- You like to see the outcomes of your actions, and you are driven by the results in terms of value added.
- You are super flexible : you can quickly grasp new or evolving topics, embark on new directions, adapt easily to changes of priorities, identify a variety of solutions to a problem, deliver both large structured projects and quick-win actions, etc.
- And you thrive in such situations !.
- You master professional English (90% of your time, your work produced, your conversations and your emails will BE in English).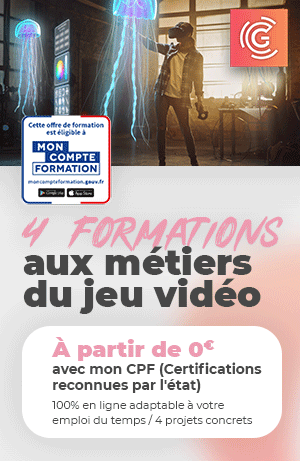 Date de publication initiale : 21/07/2022
---
Ces annonces peuvent vous intéresser !