Hr Partner M - Nb - W H/F
CDI
PARIS, 75000
il y a 278 jours
---
Cette annonce est désactivée, il n'est donc plus possible d'y postuler.
Vue d'ensemble

Description de l'entreprise :

Ubisoft's 20, 000 team members, working across more than 30 countries around the world, are bound by a common mission to enrich players' lives with original and memorable gaming experiences. Their commitment and talent have brought to life many acclaimed franchises such as Assassin's Creed, Far Cry, Watch Dogs, Just Dance, Rainbow Six, and many more to come. Ubisoft is an equal opportunity employer that believes diverse backgrounds and perspectives are key to creating worlds where both players and teams can thrive and express themselves. If you are excited about solving game-changing challenges, cutting edge technologies and pushing the boundaries of entertainment, we invite you to join our journey and help us create the unknown.

Description du poste :

You will BE a part of Paris studios HR team, dedicated to 1000 people.
You will BE the one HR contact point, with another HR Partner, for a dedicated scope and will work hand in hand with the management and the producing teams for all HR, staffing, performance, salaries, talent development and change management topics.

Your assignements will BE as follows :

Staffing
- Build and follow-up the staffing plan of your scope, hand in hand with the management teams.
- Provide advice to the leads on identifying, priorization and anticipation of their staffing plan.

Performance and compensation
- Coach the leads in their day to day management topics.
- Drive the people reviews processes and follow-up their implementation along the year.
- Implement the annual wage reviews.

Talent development
- Build an internal succession plan for the key roles of your perimeter.
- Help the management identifying and developing their key people.
- Contribute to the promotion of the employees, facilitating internal mobilities and evolution.

Change management
- Help the management team with the transformation plan.
- Implement the group and studio HR policy.



Profil(s) recherché(s)
Qualifications :

You havea significant experience as a HR partner, close to a management team.

You have strong people skills and like working with and within a team.

You like working in a fast paced environment and use your adaptation skills to reach your goals. You are a problem fixer and are able to think fast, with a creative mindset.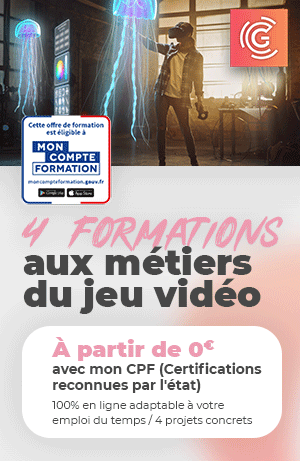 Date de publication initiale : 02/05/2022
---