HR Operations Specialist (M/NB/W)
CDI
Saint-Mandé, 94160
il y a 406 jours
---
Cette annonce est désactivée, il n'est donc plus possible d'y postuler.
Vue d'ensemble
Ubisoft's 21,000 team members, working across more than 40 locations around the world, are bound by a common mission to enrich players' lives with original and memorable gaming experiences. Their dedication and talent has brought to life many acclaimed franchises such as Assassin's Creed, Far Cry, Watch Dogs, Just Dance, Rainbow Six, and many more to come.
Ubisoft is an equal opportunity employer that believes diverse backgrounds and perspectives are key to creating worlds where both players and teams can thrive and express themselves. If you are excited about solving game changing challenges, cutting edge technologies and pushing the boundaries of entertainment, we invite you to join our journey and help us Create the unknown.
Job Description
As part of the HR team at Ubisoft's International HQ, the HR Operations team is responsible for supporting 1,400 employees on day-to-day HR issues and working in collaboration with HR Managers and HR Business Partners to manage their teams.
Reporting to the HR Operations Manager, you will be in charge of approximately 300 employees and you will work closely with three other HR Operations Specialists, an HR Operations Assistant, HR Managers, HR Business Partners, as well as the Payroll and Employment Law teams.
Your daily missions:
- As the main contact for the teams on day-to-day HR issues, you are responsible for ensuring an excellent employee experience;
- As an ambassador of our culture and values, you are a key player in the onboarding of employees (managing administrative integration, welcoming and leading HR integration sessions, etc.) and you play a key role in making it a successful experience;
- You are responsible for editing contractual documents (contracts, amendments, etc.) and various certificates in collaboration with the Employment Law team;
- You are in charge of HR transactional activities (monitoring absences, reimbursement of transport tickets, restaurant vouchers, mutual insurance, etc.) in collaboration with the Payroll team;
- You will assist employees in international mobility with immigration and relocation procedures;
- You are responsible for ensuring compliance with social regulations and legal obligations (labor code, collective agreement, etc.) as well as internal administrative policies and procedures regarding the HR management of teams. You have an advisory role on these subjects with HR Managers and HR Business Partners;
- You are proactive, you take part in the operational excellence of the HR Operations team by seeking continuous improvement of our tools and processes, and by participating in cross-functional projects (international mobility, digitalization, etc.).
Profil(s) recherché(s)
Qualifications
To succeed in this position, you have a first successful experience in an HR department, ideally ADP oriented.
If you feel up to the challenge and can relate to the experience and qualities listed below, then don't hesitate any longer!
o You want to join a fun and stimulating work environment where you will be able to develop your skills, evolve and grow;
o You want to work as an expert, requiring a good knowledge of employment law and Human Resources Management policies, while maintaining daily contact with employees;
o Smile, dynamism and enthusiasm! A dynamic team player, you are known for your interpersonal skills (multiple contacts) and your great sense of service;
o Autonomous and agile, your extreme rigor and your organizational skills allow you to lead several subjects at the same time: you are able to prioritize and manage emergencies;
o The taste for challenge, the desire to learn and improve the existing is your leitmotiv! You like to solve problems and are able to formulate relevant and clear recommendations;
o And you speak English very well because: you must be able to interact with non-French speaking collaborators.
Informations complémentaires
Additional Information
Don't hesitate and send us your application if you want to join us in this temporary contract (1 year) position at our International HQ based in Saint-Mandé.
Joining Ubisoft means joining a company that sends you all the thrilling vibes and energy you can find in a startup, along with all the perks of a big company! These include
Profit sharing,
A workplace team dedicated to make your daily work experience at Ubisoft the best: Monday morning breakfasts, rest areas, gaming areas, free hot drinks and fresh fruit, discount on a wide range of shows?
And that's naming just a few.
If you are interested in this position and reckon you have what it takes, all you have left to do is send in your application via SmartRecruiters. We will get back to you within 3 weeks and if we think your profile matches the needs for the role, we will organize a 20-30 minutes phonecall, followed up by 2 to 3 interviews as well as a case study.
We look forward to reading you!!
Ubisoft offers the same job opportunities to all, without any distinction of gender, ethnicity, religion, sexual orientation, social status, disability or age. Ubisoft ensures the development of an inclusive work environment which mirrors the diversity of our gamers community.
The position is attached to the International Headquarters.
Summary
Type: Full-time
Function: Human Resources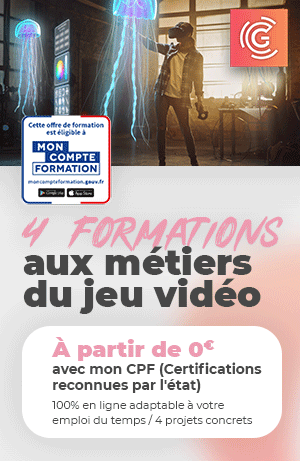 Date de publication initiale : 20/04/2022
---