Hr Manager - Mobile F - M - Nb H/F
CDI
PARIS, 75000 - Paris
il y a 255 jours
---
Cette annonce est désactivée, il n'est donc plus possible d'y postuler.
Vue d'ensemble
Description de l'entreprise :

Ubisoft's 20, 000 team members, working across more than 30 countries around the world, are bound by a common mission to enrich players' lives with original and memorable gaming experiences. Their dedication and talent have brought to life many acclaimed franchises such as Assassin's Creed, Far Cry, Watch Dogs, Just Dance, Rainbow Six, and many more to come. Ubisoft is an equal opportunity employer that believes diverse backgrounds and perspectives are key to creating worlds where both players and teams can thrive and express themselves. If you are excited about solving game-changing challenges, cutting edge technologies and pushing the boundaries of entertainment, we invite you to join our journey and help us create the unknown.

Description du poste :

Within Ubisoft's international headquarters, you will BE part of the HR team in charge of monitoring the teams responsible for the development of mobile games for smartphones and tablets. As such, your mission will BE to support the managers and employees of the Mobile Headquarters and our development studio Ketchapp in their daily work.

You will work in collaboration with various HR team members within the headquarters (Talent Acquisition, HR Operations, Campus), as well as on your understanding of the teams and their challenges.

Accompanied by an intern, you will BE in charge of a perimeter of approximately 150 people (a quarter of which are based abroad) and your main missions are the following :
- You will participate in the proper deployment of the HR policies, projects and strategy on Group / France / HQ scope. You will BE adapting them to the specificities, challenges and issues of these scope (e.g. Future of Work, Performance...). In this context, you will regularly lead presentation sessions and/or workshops.
- You will advise and support Managers in the management of their teams : organizational advice in a context of growth and transformation, performance management, participation in recruitments with the Talent Acquisition team, identification and retention of talent, well-being and team atmosphere, salary competitiveness, support for contract termination, etc.
- You will support employees in their professional development, and on a daily basis for all their HR issues : integration, professional development, career advice, mobility including international mobility, etc., in collaboration with the HR Operations division for administrative matters (paid leave, certificates, health insurance, etc.).
- You will co-construct and/or pilot and deploy our various HR processes : Onboarding, People Reviews, Salary & Bonus Reviews, employee surveys, development plans, etc.
- You lead meetings with employee representatives and ensure a good social climate.



Profil(s) recherché(s)
Qualifications :

To succeed in this position, you must have a solid experience in similar functions as an HR Business Partner in a dynamic, international and evolving environment or in a matrix organization.

If you want to join us to take up this challenge and you recognize yourself in the following statements, then don't hesitate !
- Business and solution oriented, you have a real capacity and curiosity to understand the business and the challenges of the teams you support.
- You have excellent interpersonal skills, you are diplomatic and a good listener. You are comfortable and persistent in accompanying managers and teams, and you are a key partner.
- You are known for your attention to detail and your ability to effectively manage multiple subjects simultaneously in total autonomy.
- You are able to evolve in an agile, fast-paced and fast-moving environment.
- You fluent in both English French, in order to BE able to interact with all types of interlocutors, whether in France or abroad.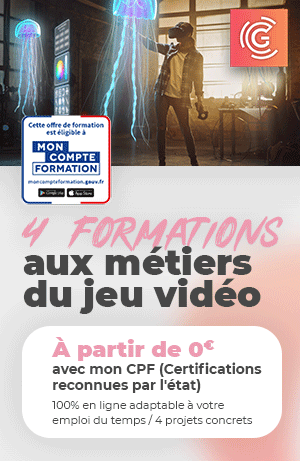 Date de publication initiale : 21/07/2022
---