HQ Production Director (M/W/NB)
CDI
Saint-Mandé, 94160
il y a 94 jours
---
Cette annonce est désactivée, il n'est donc plus possible d'y postuler.
Vue d'ensemble
Ubisoft's 20,000 team members, working across more than 40 locations around the world, are bound by a common mission to enrich players' lives with original and memorable gaming experiences. Their dedication and talent has brought to life many acclaimed franchises such as Assassin's Creed, Far Cry, Watch Dogs, Just Dance, Rainbow Six, and many more to come. Ubisoft is an equal opportunity employer that believes diverse backgrounds and perspectives are key to creating worlds where both players and teams can thrive and express themselves. If you are excited about solving game changing challenges, cutting edge technologies and pushing the boundaries of entertainment, we invite you to join our journey and help us Create the unknown.
Ubisoft Production HQ is the headquarter of our network of production studios and plays an essential role in the conception of our games. Closely working with the top management and our studios worldwide, our role is to support the various project teams on different topics (production processes, design, content, game direction, financial planning, human resources) in order to enable them to develop high-quality games while maintaining an editorial and strategic coherence. This particular position allows our team members to benefit from a global overview of all our current projects under development.
At Ubisoft, you have the opportunity to work and grow with passionate teams that are pioneers in their field, all around the world. You will evolve in a caring and inspiring environment in which you will push the limits of the imagination and technology to create story worlds that will fascinate our audiences.
Do you want to join us on our adventure? Ubisoft is looking for a
HQ Production Director (M/W/NB)
Job Description
What you will do
You are responsible of the production follow-up and are the main point of contact regarding production pipelines, your ambition is to provide a precise / reliable / solid picture of the supervised projects' health and maturity.
More specifically:
1/ Project Follow-up
Analyze the production status of a portfolio of Ubisoft projects;
Support, coach and mentor Production Director on their project management, in collaboration with HQ Senior Producers;
Follow-up of production milestones, analyze and anticipate blockers;
Roll out production maturity follow-up criteria on a portfolio of Ubisoft projects;
2/ Methods & Processes
Main HQ point of contact regarding production methods ;
Share the production methodology expertise across the group;
Support projects in implementing data structuring & dashboards;
Contribute to the integration of KPIs in collaboration with the Production Intelligence team, as well as UDO (Ubisoft Data Office).
3/ Top Management Communication
Provide appropriate solutions and actions, and track their application in the field;
Share and represent projects' challenges to the top management.
Profil(s) recherché(s)
Who you are
Hard-Skills
Production methodology;
Co-dev approach;
Agile Project Management and other PM methodologies.
You have shipped multiple AA/AAA/AAAA projects;
You have hands-on experience on multiplayer / Free to Play, Casual projects.
Soft-Skills
Leadership and influence, change management;
Impactful communication, very good interpersonal skills ;
Ability to bring together;
At ease with collaborating across international teams;
Entrepreneurial and innovative mindset;
Adaptability.
Management Skills
- Stakeholder management;
- Team coordination and mentoring.
Additional Information
Informations complémentaires
If you are interested in this position and reckon you have what it takes, all you have left to do is send in your application via SmartRecruiters on this adress : . We will get back to you within 3 weeks and if we think your profile matches the needs for the role, we will organize a 20-30 minutes visioconference, followed up by an interview with the hiring manager and the recruiter, a second interview with a HQ Senior Producer and finally an interview with the SVP for HQ Production.
We look forward to reading you!!
Ubisoft is committed to creating an inclusive work environment that reflects the diversity of our player community. We are an equal opportunity employer. Qualified applicants will receive consideration for employment without regard to their race, ethnicity, religion, gender, sexual orientation, age or disability status.
Summary
Type: Full-time
Function: Product Management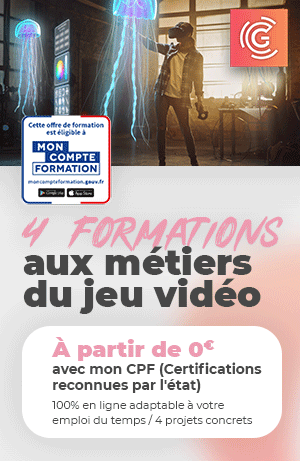 Date de publication initiale : 07/12/2022
---