Head of Accounting
---
Cette annonce est désactivée, il n'est donc plus possible d'y postuler.
Vue d'ensemble
The Company
Bandai Namco Europe is a leading global publisher and developer of entertainment content for platforms including all major video game consoles and PC.
BNEU is the western content hub of Bandai Namco Entertainment Inc. and is building its reputation with franchises such as LITTLE NIGHTMARES?, THE DARK PICTURES ANTHOLOGY, and the upcoming Park Beyond - developed by our partner Limbic Entertainment based in Germany.
Part of the Japanese Bandai Namco group, an entertainment industry leader with a presence in video games, toys and amusement parks, Bandai Namco Europe has 15 international offices with operations in 50 countries around the world.
Our company motto is ?Fun for all into the future?! Find out why you should join the Bandai Namco Europe family in Lyon, France by watching this video: https://www.youtube.com/watch?v=3GnkNb70G3o
Job Description
Within the EMEA Headquarters, you join the Finance team under the supervision of its Director.
You take the responsibility of the accounting team made of 8 employees and directly manage 2 persons: our Accounting & Consolidation Manager and our Treasurer & Internal Control Analyst.
You Organize and ensure that accounting processes are working properly, efficiently, and in compliance with the legal environment and the Bandai Namco group rules and procedures.
Your scope includes 20 entities located in Europe, ANZ and Canada out of which 11 are consolidated and several business units (Videogames distribution subsidiaries, Videogames development studio, Toys & Hobby distribution subsidiaries, etc.).
Your main responsibilities include:
Ensure that financial information (statutory accounts, reportings to the group, reportings to the management and analysis) is reliable and prepared in compliance with legal, JSOX, and internal requirements
Oversee preparation of month-end, quarter-end and year-end consolidated financial statements for BNEU and its subsidiaries
Serve as a final point of accounts payable and account receivable issues
Ensure that the company is compliant with business tax rules and requirements
Ensure that the cash flow and the fundings of the company are appropriate and the working capital optimized
Propose and supervise the implementation of internal processes, controls, and procedures in order to reduce operational and financial risks (JSOX, fraud, business risks, credit risk, ?) and monitor the JSOX assessment process
Supervise the SG&A controlling of BNEU standalone
In collaboration with the IT department, ensure that the accounting department have access to appropriate systems, tools and services
Candidate Profile
Knowledge and Skills:
· Knowledge of finance, accounting, consolidation, tax, and cost control principles including International Standards (IFRS)
· Knowledge of automated financial and accounting reporting systems; a knowledge of the
Oracle tool will be appreciated
· Ability to analyze financial data and prepare financial reports, statements, and projections
· Fluency in English and French required
Experience and qualifications:
· Master's degree in Finance or Accounting
· 8+ years of experience in a similar position, including a part within an Audit firm and within a corporate organization
Personality traits:
· Team spirit
· Pragmatic
· Good communicator
· Organization & rigor
· Proactivity & efficiency
Sounds interesting ?
Please send us your CV and cover letter in English.
Additional Information
Job location: 15, rue Felix Mangini, 69009 LYON, FRANCE / This position is not eligible to full remote
Start date: as soon as possible
Contract: full time (permanent)
Remuneration: Fixed and variable compensation
Benefits: Flexible working hours, 2 teleworking days per week, lunch vouchers, profit sharing, family health insurance, provident scheme, supplementary pension plan, reimbursement of public transportation costs, work council advantages (gift vouchers, discount on services?), new building with various facilities (gym room, gaming room, nap room, car/bike/scooter parking, cafeteria and coffee corners ?)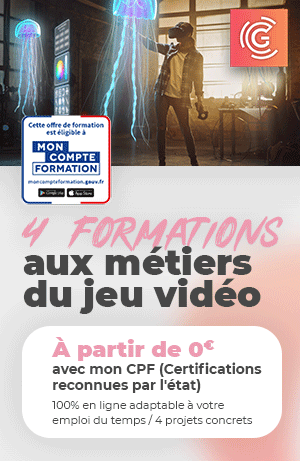 Date de publication initiale : 15/02/2023
---