---
Cette annonce est désactivée, il n'est donc plus possible d'y postuler.
Vue d'ensemble
About us
Zenly started in 2011 as a small team of passionate designers, engineers, and entrepreneurs gathered around the idea that frictionless location sharing is the next mobile commodity. Our R&D has brought us to release the best location sharing app in the world ;)

And now, Zenly is the mobile application that lets you instantaneously see where your friends are. We believe that making maps more social and personalised is our opportunity to improve the way people live, communicate and share moments together. Our product empowers people to find themselves, enjoy improvised moments and have fun together.
For this role you will be working on a new project, with a dedicated team.
Role
Design and implement systems and tools for engine, rendering, and technology needs (such as streaming, world editing and rendering, shaders, lighting, particles, and so on)
Write clear, maintainable, portable, and highly functional code
Profile and optimize software systems to improve performance
Mentor, guide, and lead programmers of all experience levels
Accurately estimate schedules and deliver high quality work products to that schedule
Profil(s) recherché(s)
Requirements
10+ years game industry programming experience (incl. engine senior/lead level)
Extensive graphics programming and low level graphics APIs experience (DirectX/OpenGL/equivalent)
Fluency in C / C++ with multi-threaded programming familiarity
Solid skills in 3D math
Excellent verbal and written communications skills, experience working with designers, artists and fellow coders
Excellent organization and time management skills
Self-motivated and energetic team player with a very strong work ethic and cooperative attitude
Bonus
Experience with maps and geographical data (OpenStreetMap, Vector tiles, GIS)
Experience with open-world/world-streaming
Profile Type

Senior / Lead Engine programmer in AAA Video game studio
Informations complémentaires
Perks

Our office is big and comfortable with a fully equipped kitchen (including unlimited snacks and drinks), rest areas and sound isolation booths. Everyone at Zenly is provided with a spacious desk and top of the line computer and phone to help you build your own workspace.

We also offer a great Package to all our employees including:
Handling of relocation/visa procedure
Competitive compensation and equity
Advantageous health coverage extendable to your family (including super great dental and vision coverage)
Flexible time off policy
Great environment, with breakfast every morning!
Full public transport reimbursement
Meal card for lunch
Opportunity to build one of the world's most iconic consumer brands
Team offsites in awesome places
Applying

We are more interested in your experiences and projects, past and current, than your résumé. We'd rather hear about these and what you think you'll bring to the team. GitHub and Twitter usernames are also useful to share.
All applications should be made in English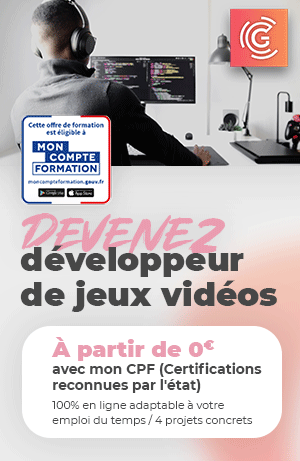 Date de publication initiale : 10/01/2019
---