Graduate Program - Project Management 2023
CDI
Chengdu (China), Malmö (Sweden), Paris
il y a 286 jours
---
Cette annonce est désactivée, il n'est donc plus possible d'y postuler.
Vue d'ensemble
In order to continue delivering highly qualitative and innovative game plays we are looking for Graduates in Project Management.
The Ubisoft Graduate Program is a two-year international program for fresh Graduates who expect a career accelerator into the games industry. They will benefit from an individual development plan and follow-up in order to develop their skills in project management on the local track.
Local track: Over two years in the same studio, Graduates will have the opportunity to work on thrilling projects with multi-disciplinary teams in an international environment
To learn more about this two-year program, please visit:
Etudiants et jeunes diplômés (ubisoft.com)
Ubisoft Game Producers lead complex projects and large teams in international and rapidly evolving environments.
They need to demonstrate leadership and excellent management skills.
They supervise and ensure efficient collaboration between various profiles (designers, artists, animators, programmers, brand managers, etc.), often spread out across several locations.
To succeed in highly competitive markets, they need to demonstrate strong business sense and have a thorough understanding of player expectations.
They oversee the quality of the game, and are responsible for its budget, schedule, and resource planning.
Their challenge, together with their teams, is to create successful and innovative games.
As a member of a game development team, the Graduate in Project management is involved in various missions that reflect the stage and type of project, such as:
Participate in the monitoring of project deliverables and risks to ensure the respect of deadlines, budget and quality
Participate in the implementation and the follow-up of the decision-making process
Provide relevant reporting to the game development team
Contribute to a smooth and efficient communication between all project stakeholders
Deliver ad-hoc analysis (benchmark, post-mortem?) and handle ad-hoc missions such as consumer playtests.
Application period: January 2nd (10:00am Paris time) - February 28th (6:30pm Paris time)
Studios offering this opportunity are located in: Chengdu (China), Paris HQ (France), Malmö (Sweden)
We are an equal-opportunity employer and value diversity at our company. We develop an inclusive work environment that reflects the diversity of our players' community.
Check out this guide to help you with your application, and learn about our actions to encourage more diversity and inclusion.
You have already graduated or will be graduating in 2023 from a Bachelor or Master's degree in business administration, economics, project management, engineering, or equivalent and have less than 1 year of experience (excluding internships and apprenticeships)
You have an excellent communication and interpersonal skills
You are agile, proactive and consumer oriented
You have strong analytical and problem-solving skills
You are recognized for your ability to support your teammates and work in a collaborative way
You have great leadership abilities
As we are an international company, you are fluent in English and geographically mobile
And of course, you have a strong interest in video games and/or entertainment industry
Ubisoft's 21,000 team members, working across more than 30 countries around the world, are bound by a common mission to enrich players' lives with original and memorable gaming experiences. Their commitment and talent have brought to life many acclaimed franchises such as Assassin's Creed, Far Cry, Watch Dogs, Just Dance, Rainbow Six, and many more to come. Ubisoft is an equal opportunity employer that believes diverse backgrounds and perspectives are key to creating worlds where both players and teams can thrive and express themselves. If you are excited about solving game-changing challenges, cutting edge technologies and pushing the boundaries of entertainment, we invite you to join our journey and help us create the unknown.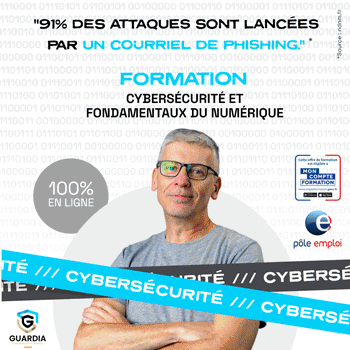 Date de publication initiale : 30/01/2023
---