Graduate Data Analyst | H/F
CDI
Paris
il y a 31 jours
---
Cette annonce est désactivée, il n'est donc plus possible d'y postuler.
Vue d'ensemble
At Picnic, we're revolutionizing the way people buy groceries with our innovative and sustainable app-only service. We do almost everything in-house, developing cutting-edge technologies and processes to ensure we continue to grow rapidly without missing a beat. If you're a passionate Data Analyst, we're offering you the opportunity to join the diverse team in Paris and make a real difference in our scale-up environment.

In a nutshell

The role of a Graduate Data Analyst at Picnic is versatile and changes based on your team and the projects you are involved in. We have Data Analysts in all teams and you can grow by collaborating on complex projects, moving into different teams, or even to different countries. It's an opportunity to put all you've learned about Data Analysis into practice in a fast-growing, varied environment, in which you can make a real difference in your domain!

Ultimately, you'll join one of several teams, based on your interests and goals, as well as where we think you would be best suited. The areas in which you could be a Data Analyst at Picnic include Commercial, Distribution Operations, Fulfillment Operations, Growth & Acquisition, Product, and Tech.

What you'll do

You'll work on a wide range of exciting projects, which, depending on your team, might include:

* Perform analyses on our store assortment and products ranking
* Perform fleet analyses and capacity modeling
* Develop algorithms and operating procedures to spot damaged products before they leave the warehouse
* Demand forecasting: Develop forecasting models to predict future customer demand
* Develop cost-benefit analyses to design a scalable cloud infrastructure that fits our automation projects
* Onboarding program: Develop gifting and communication strategies to maximize engagement and retention of new customers
* Determine the impact of improving our planning and routing algorithms in our supply-chain systems
* . . . and many more projects!

Take a look at two of our projects in Strategy & Analytics: Picnic plays it cool: a data-driven cold chain for groceries and Finding Product Alternatives at Picnic!

About you
* Master's degree in Engineering, Econometrics, Mathematics, Physics or an equivalent quantitative study
* 0-1 years of work experience
* Excellent Excel and data analysis skills
* Fluency in both verbal and written English
* Full-time availability
* For bonus points: knowledge of SQL, Tableau, and Python (but don't worry if you're not familiar with these yet, our training has you covered)

You're still wondering if it's the right role for you, and you'd like to hear more about the role? Email our recruiter Laure (****************************) and ask for a short call together in order to get more insights before you actually apply. (Please make sure that you fit the requirements in the "About you" section.)

Picnic Perks

Every expert was once a beginner!

You'll get plenty of opportunities to challenge yourself and grow, including the Picnic Tech Academy, Lunch & Learn sessions, and tailored soft skills training.
We also offer free professional weekly language courses.
Make a difference

You'll work in an awesome scale-up environment with the freedom to drive your own projects and create a visible impact.

Our fully electric vehicles and sustainable business model mean you'll also be contributing to making the world a better place!
Teamwork makes the dream work

With more than 80 nationalities across 3 countries, you'll be part of a diverse company with plenty of cool stuff to get involved with, from board game evenings to after-work drinks to our company ski trip and more!
You are what you eat

You'll get a variety of healthy lunches, as well as snacks and drinks-enjoy!
Stay healthy

Mental health is important. As well as having the option to speak with Picnic colleagues who act as confidential advisors, our collaboration with OpenUp gives you easy access to professional psychologists, along with workshops and materials.

There are plenty of sports communities and events to get involved with, from tennis to yoga to climbing!

Work-life balance

Where possible, we like to enable people to work in ways that suit their working styles, which is why we have a hybrid-working model. Our teams generally like to have at least one team day per week at the office, but besides that, it's up to you and your team.

Commitment to equal opportunities

Picnic is an equal opportunity employer-this means that all decisions regarding applications will be based on qualifications and merit. Applicants will be regarded independently of age, gender identity or expression, sexual orientation, ethnicity, skin color, civil status, religious beliefs, physical or mental disability, or any other factors protected by law.

At Picnic, we celebrate and value our differences and are committed to building a safe and inclusive working environment where everyone can be themselves.

Please submit your application in English

Our recruitment process

CV screening
Phone screening
Online test
Interviews
Assessment day
Offer
The perks we offer
Develop your skills with our in-house trainings
You'll turn colleagues into awesome friends
Your benefits are well taken care of, also when working from home
Healthy lunches prepared fresh everyday
Picnic est un supermarché en ligne, qui livre vos courses gratuitement. Dans votre appli Picnic vous pouvez retrouver tous les produits présents en supermarché, mais à un prix plus bas.

L'aventure Picnic a démarré en septembre 2015 à Amersfoort, avec seulement 4 voiturettes en circulation. Aujourd'hui, avec plus de 1000 voiturettes, nous livrons plus de 120 villes et communes. Avec des centaines de milliers de clients et des expansions mensuelles vers de nouvelles villes, Picnic a été récompensée en 2019 comme l'entreprise à la plus forte croissance des Pays-Bas.

En 2021, Picnic a bénéficié d'une levée de fonds de 600 millions d'euros par la fondation Bill & Melinda Gates, afin de s'étendre davantage en Europe. Après l'Allemagne en 2018, et ses débuts en France en 2021, l'entreprise poursuit aujourd'hui son expansion sur le marché français.

N'attends plus et rejoins l'aventure Picnic !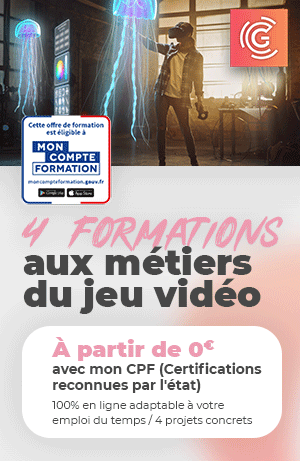 Date de publication initiale : 13/07/2022
---