---
Cette annonce est désactivée, il n'est donc plus possible d'y postuler.
Vue d'ensemble
Duties & Responsibilities
A lot of companies today seriously underestimate the value of customer service.
We do not. Each customer needs to be answered as an individual. It requires a keen understanding of human psychology.
We want our customer service to be remarkable and legendary. For this we give to all our agents the time to properly respond to the issues, as well as all the technical resources they need.
A job at KLIM Customer services is like no other. From day 1 you will be trusted with our most important and cherished asset and that is our customers. You will be at the frontline of all our new products developments, giving your opinion on key features, aesthetics, problem solving and so on.
You will be required to answer empathetically to each customer in order to match their exact needs. Typical answers are considered mediocre at KLIM. Good answers are simply not good enough. We want an amazing answer, remarkable answers.
If you want to get an idea of the sort of things we tell our customers then please have a look on here. This is what we mean by remarkable, amazing answer. This is how we reply to our customers at KLIM.
As a customer service agent at KLIM, you can directly see the results of your work in helping the company grow.
Skills & Qualifications
· Perfect in German
· Abilities in English, French, German, Italian, Spanish or Mandarin is a plus
· Previous experience in Customer Service is a plus
Location
You can choose to come to our head office in Chiang Mai, Thailand or do remote working. Or a mix of the two.
The Package
The job comes with a salary package between 1800 and 2000 euros per months, together with a very attractive structure commission that could realistically achieve up to 5000 euros a month.
You also get 20 days of paid holiday, and there is a generous paternity and maternity scheme in place.
Our pay rise scheme is violently competitive. We have 2 per year, so 1 every 6 months. Top achievers can take upwards of 10% at each pay rise.
Every year in January Fr Christmas comes and visit us. What he has for us is at his entire discretion but usually works out around 1000 euros of cash.
You will also get a discretionary budget of 1000 euros to cover for your IT and your Learning expenses. By discretionary it means "your discretion".
Working hours
There is no working hours. You can expect to work around 35hrs per week on average. Expect more to start with, a lot more during busy product launches, and less post Christmas when the dust settles.
Company retreat
Once a year there will be a company retreat, most likely on a South East Asian island or in Europe, all expenses (accommodation, flights, activities, etc.) will be paid for.
We accept open applications. All nationalities are welcome.
If none of these job offers fit your skills but you think you have something to contribute, feel free to apply!
Our company's hiring philosophy is to believe in juniors for what are supposed to be senior positions. The trade off is that we are looking for people who can quickly get up to speed and help the company grow over the long term.
Profil(s) recherché(s)
Profile
· Autonomous
· Responsible
· Reliable
· Willingness to learn
· Hardworking
· Altruistic
· System-oriented (i.e. find ways to do the job better and faster)
· Geek tendencies are a plus
· Some technical knowledge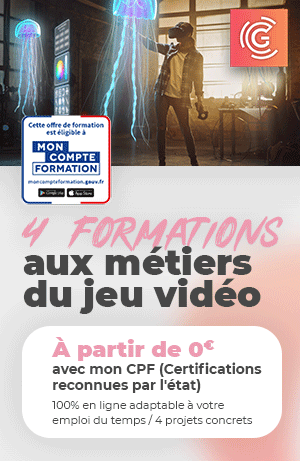 Date de publication initiale : 15/09/2019
---