Game intelligence manager (M/NB/W)
CDI
Saint-Mandé
il y a 314 jours
---
Cette annonce est désactivée, il n'est donc plus possible d'y postuler.
Vue d'ensemble
Ubisoft's 20,000 team members, working across more than 30 countries around the world, are bound by a common mission to enrich players' lives with original and memorable gaming experiences. Their commitment and talent have brought to life many acclaimed franchises such as Assassin's Creed, Far Cry, Watch Dogs, Just Dance, Rainbow Six, and many more to come. Ubisoft is an equal opportunity employer that believes diverse backgrounds and perspectives are key to creating worlds where both players and teams can thrive and express themselves. If you are excited about solving game-changing challenges, cutting edge technologies and pushing the boundaries of entertainment, we invite you to join our journey and help us create the unknown.
Job Description
You will join one of our unannounced projects' team. Reporting directly to the senior producer of the project, you will ensure that the players' considrations are taken into account in the decision making process.
You will use your knowledge of mixed methods to help the management and the project in their orientations.
Your responsibilities will be as follows :
Work closely with the production team (art, design, marketing, programming) and understand their data needs, depending on the steps of the production;
Organize and synthetize those needs in a straight and clear way in order to share them with the data teams;
Communicate with the different teams that create and analyze data to extract useful information for the game production. Those teams are our user research lab, the brand portfolio management, the editorial team and more;
Encourage those teams to collaborate around the specific needs of your projet and make sure they communicate properly;
Stay alert on the different studies produced internally or externally about the market and its trajectory (trend studies, sales numbers, playtests ...);
Synthetize that data from different sources in one pagers that will be usable and understandable by the production team.
Profil(s) recherché(s)
Qualifications
You already have several successful experiences in roles related to data analysis or strategy consulting. You have worked a lot with experienced profiles on your projects and have produced actionnable recommendations for them.
In order to succeed in this role you will need to know several methods of behavior or market data (statisitcs, qualitative / quantitative, cognitive or psychological sciences, applied mathematics ...), to combine different types of data, to know how to translate and use them to servce a team or a project.
A strong sense of synthesis and great communication skills will help coordinate the teams needs.
You use and know one or several data management and reporting tools (SPSS, R, etc)
A previous knowledge in a creative industry will be valued, particularly in the video games industry.
Having a strong interest and curiosity for the sector will be required.
English is mandatory, French is a nice to have.
Informations complémentaires
Additional Information
This position is available now in Montreuil (France) !
Ubisoft is committed to creating an inclusive work environment that reflects the diversity of our player community. Qualified applicants will receive consideration for employment without regard to their race, ethnicity, religion, gender, sexual orientation, age or disability status. All information will be treated as confidential in accordance with the Employment Equity Act.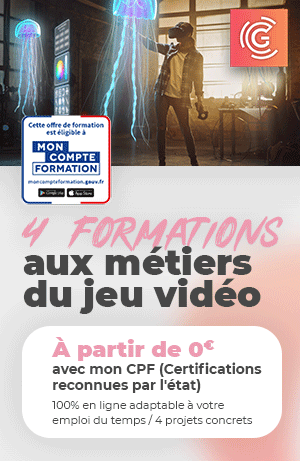 Date de publication initiale : 28/04/2022
---