Vue d'ensemble
Hey! We're looking for a full-time Full-Stack Developer to help getting of the ground an ambitious project at the crossroads of Gaming and Blockchain technology!
You will be part of a newly formed team that has the ambition to completely disrupt the world of gaming visual entertainment through blockchain technology! The objective: gamify and foster interactivity in video game streaming! 🎮
If you'd like to fully invest yourself in an inspiring project, and share your day to day with a passionate and fun A-Team, SKULT is made for you! Several interesting challenges are standing in front of us: it will be definitely worth it! 😉
🎯 Your Mission (should you choose to accept it)
Contribute to the project infrastructure that must be stable, scalable and secured, with optimal performance
Participate in the definition of the technical strategy to adopt in order to build our platform
Ship the features from A-Z provided by the Product Team
Follow the methods, good practices and standards that are used by the entire technical team
<> The Stack
App Stack:
Node.js, Express, React, Typescript
RabbitMQ
PostgreSQL, MongoDB
GraphQL

CI/CD Stack:
AWS
Github
ClickUp
Docker
Kubernetes
Deployment:

Design:
⭐️ A huge + ⭐️ (but not necessary) : Exp in Blockchain/Smart contract
👨‍🎨 Who we're looking for
You love to code, but you also like to be part of the creation process of a product! Regardless of the background, academic or self-taught, above all we're looking for someone who wants to create!
You have 2-5 years of experience in software development
Strong back-end development skills
Notions of front-end development and modern frameworks (e.g. React)
Producing clean code is something that makes you proud of (e.g. linted, legible, with sound design patterns…)
You know and believe in blockchain technology
You speak (almost) perfect English… but French is a must
You are a Git Master!
You are a big fan of Gaming and knowing the Streaming world would be an important asset 🕹

Wanna chat about this? 👇
Email us at : awesome@skult.gg
Profil(s) recherché(s)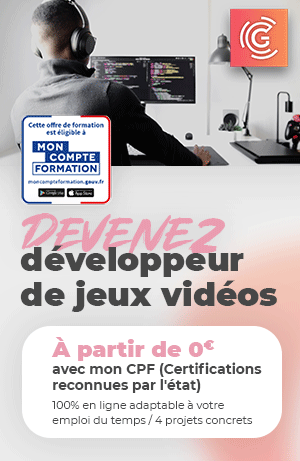 Date de publication initiale : 09/05/2022
---
Ces annonces peuvent vous intéresser !