Frontend Developer React (remote or onsite)
CDI
Paris - 75010 Paris, France
il y a 292 jours
---
Cette annonce est désactivée, il n'est donc plus possible d'y postuler.
Vue d'ensemble
PandaScore provides statistics and odds for the top esports competitions globally. We're building the data infrastructure that will take the industry to the next level using AI and deep esports expertise. Top teams, bookmakers, fantasy apps, and media companies use PandaScore to get the best esports data. Join us and take part in building the future of esports.
Why are we doing all this? 🤷‍
Video games have changed the way we experience entertainment, and now esports is catching up to and in some cases, exceeding the popularity of traditional sports with younger generations. Esports is experiencing the same evolution as traditional sports has gone through over past decades, but in just a few years. The growth is truly incredible.
At PandaScore we want to help the growth of esports by providing data and odds to businesses. We want to have the most reliable and accurate data so great products can be built in esports. Our customers rely on us for fast and accurate real-time that powers millions in revenue each month. If you work at PandaScore, you truly have an impact on the entire ecosystem.
We also strongly believe that AI will revolutionize both esports and traditional sports. That's what we're here for.
Learn more about us here: https://medium.com/pandascore-stories/pandascore-where-esports-and-ai-meet-8d9078c021e5
Wanna know what it's like to work at Pandascore ? Take a look here: https://medium.com/pandascore-stories/what-its-like-to-work-at-pandascore-5622015f827f
Our challenges at Pandascore Engineering Team
Delivering data at a large scale, with high-level integrity, accuracy and availability expectations
Build the most efficient interactions between AI and human inputs
Build a scalable stack in a fast-moving business environment
As a Pandascore Frontend Developer

You will be part of the Pandascore adventure, as a key moment in term of growth & opportunities.
You will work on our AI-based product used in real-time by professional traders & bookmarkers 24/7 all over the world with the highest standard of SLA.
You will be working along with : other developers, data scientists, data managers, esport traders

You will join a collaborative team, working together in an agile environment with a strong engineering culture.
You will deliver high quality, tested and maintainable code, build new features and challenge specs in coordination with the product team.
You will write code that, a year from now, you will be able to look at and not wonder what on earth you were thinking.
You will continuously learn and improve codebase quality along with the entire engineering team, mentored by talented people.
Stack
React
TypeScript
RxJS
Storybook
Ruby on Rails
Elixir
Phoenix
RabbitMQ
Docker
Kubernetes
PostgreSQL
Python
Numpy
Profil(s) recherché(s)
3+ years of experience working as a Frontend React developer
A passion for code quality and overall development best practices
Good communication skills to work in team
To be fluent in English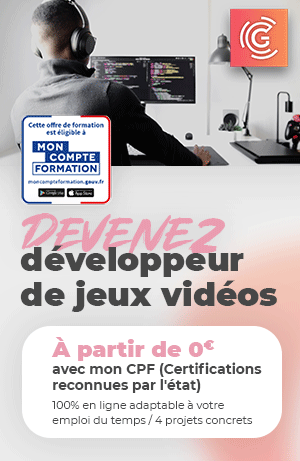 Date de publication initiale : 09/05/2022
---