Front-End Developer - Alternance Toulouse H/F
CDI
TOULOUSE, 31100
il y a 50 jours
---
Cette annonce est désactivée, il n'est donc plus possible d'y postuler.
Vue d'ensemble
Who are they?
EasyMile is a leader in software and complete solutions for driverless goods and passenger transport, and the number one provider of autonomous shuttles in the world. IT partners with blue-chip manufacturers to autonomize their vehicles with award-winning technology built on safety-by-design, ready for deployment today, with clear client benefits.

Since 2014, the company has become known for quality delivery and real-world deployments. EasyMile's proven technology has driven autonomously in 300+ locations in more than 30 countries, over 1, 000, 000km.

With several mass operations around the world EasyMile was the first to deploy fully driverless at Level 4 of autonomous driving and has the highest number of remotely supervised operations (10+) on the market to date. IT is also the first autonomous vehicle solutions provider to BE ISO 9001 :2015 certified.

EasyMile has more than 270 employees in four locations (Toulouse, Berlin, Denver and Singapore), doubling its headcount every 2 years.

We are looking for highly motivated people to build the road ahead and invent solutions to challenges never met before. Beyond excellent technical skills, we are looking for the right attitude : ambition, creativity and perseverance. Highlighting strong values such as innovation, passion, excellence, trust and team spirit, EasyMile's team keeps pushing boundaries to invent the future of mobility.

Benefits
- An ambitious and meaningful mission
- Tickets restaurant Swile, mutuelle familiale, eco-mobility allowance
- Brand new offices, close to the city center and public transportation
- Free coffee/tea and fresh fruits, free breakfast every Friday
- Teambuilding and corporate events
- Many occasions to meet your colleagues : EZtalks to share your passions, sport, games
- A proactive CSE
- MacBook or PC (depending of your position)
- Find out other good reasons to join us on our career page !

For more information, please visit www.easymile.com.
Our in-house fleet management solution, called EZFleet, is tailor made to monitor and control Autonomous vehicles such as the EZ10 or TractEasy. Its user interface provides both a Control Center to monitor Autonomous vehicles and a Mission Manager to dispatch and optimise the driverless fleet performance : https://www.youtube.com/watch?v=vm9I2WKqvEA
Who we are :
At the EZFleet team, we're developers integrated in the R&D Team, working with Agile methodologies.
- We have backend, frontend and fullstack backgrounds.
- We like to pair program, and even mob program when we feel the need for IT. IT's important to us that everyone can BE heard, so we value and try our best to respect the one speaking.
- We enjoy validating new features with real Autonomous Vehicles in our test facility in Toulouse.
- We manage by ourselves the deployment pipeline.

Responsibilities
You will have the opportunity to
- Work on several features end to end : design of the solution and of the REST API when required, implementation (mainly React/Redux, CSS, typescript), tests (Storybook), deployment and validation on real autonomous vehicles.
- Features will BE mainly around mission management, supervision and dispatching.

The overall team will help you during your journey from a functional and technical point of view. Tutor will guide you on the apprenticeship aspects (such as report and school presentation).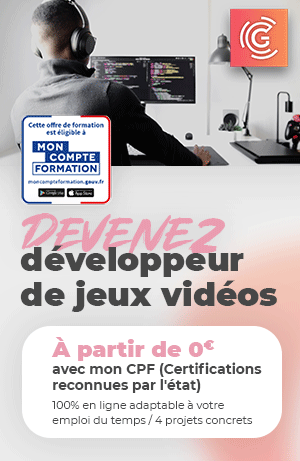 Date de publication initiale : 11/04/2023
---