Financial Planning Analyst W - M - Nb H/F
CDI
SAINT-MANDE, 94160 - Val de Marne
il y a 283 jours
---
Cette annonce est désactivée, il n'est donc plus possible d'y postuler.
Vue d'ensemble

Description de l'entreprise :

Ubisoft's 20, 000 team members, working across more than 30 countries around the world, are bound by a common mission to enrich players' lives with original and memorable gaming experiences. Their commitment and talent have brought to life many acclaimed franchises such as Assassin's Creed, Far Cry, Watch Dogs, Just Dance, Rainbow Six, and many more to come. Ubisoft is an equal opportunity employer that believes diverse backgrounds and perspectives are key to creating worlds where both players and teams can thrive and express themselves. If you are excited about solving game-changing challenges, cutting edge technologies and pushing the boundaries of entertainment, we invite you to join our journey and help us create the unknown.

Description du poste :

The position is located in Saint Mandé, in the IT department of Ubisoft and more specifically in the Financial Planning team. This team is dedicated to assisting the IT World teams to manage their budget according to the group Finance guidelines.

You will serve as the primary point of contact for the Enterprise IT Governance team. This team partners with all Ubisoft teams to drive operational excellence in a safe and secure environment. They provide strategy, process, expertise, software, governance and support to all Ubisoft teams.

As a Financial Analyst, your mission will consist of several components. On the one hand, you will facilitate budgetary operations with the different stakeholders of the department, and on the other hand, you will liaise and coordinate with the IT Financial Planning teams, the different internal clients as well as with the top management during the monthly and quarterly reporting of the analyses.

In this role, your duties will include :
- BE the key point of contact for all IT issues related to the Enterprise Governance department costs.
- Produce analyses and help the different managers to manage their budgets.
- Present analyses and budgets to IT top management, IT teams and internal customers.
- Remain the liaison with the ITFP teams and participate or assist in the monthly closing process (calculation of provisions, P&L impacts, review of repositories and services.
- BE a driving force on the IT cost modeling part.
- Proactively analyze costs and help to quickly identify inconsistencies and budget risks.
- Actively contribute to the automation, standardization and optimization of our financial processes.
- Implement relevant KPIs for domain monitoring.
- Optimize activity reports.
- Follow up with the different vendors and different service managers.



Profil(s) recherché(s)
Qualifications :

- You have acquired a significant experience as a financial controller/auditor or in financial analysis.
- Your skills are advanced in the use of Exel and PowerPoint.
- You have excellent communication skills (presentations to executives) and good synthesis skills.
- You are rigorous and proactive in your daily work.
- You are fluent in English.

Bonus
- You have programming skills (VBA, Java, Web).
- You have an interest in the video game sector.
- Previous experience in IT-related finance would BE a plus !.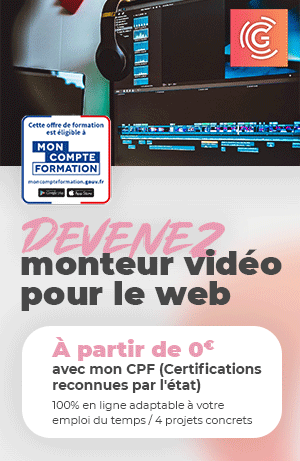 Date de publication initiale : 22/06/2022
---