Employee Resource Groups Director W - M - Nb H/F
CDI
PARIS, 75000 - Paris
il y a 433 jours
---
Cette annonce est désactivée, il n'est donc plus possible d'y postuler.
Vue d'ensemble

Description de l'entreprise :

Ubisoft's 20, 000 team members, working across more than 30 countries around the world, are bound by a common mission to enrich players' lives with original and memorable gaming experiences. Their commitment and talent have brought to life many acclaimed franchises such as Assassin's Creed, Far Cry, Watch Dogs, Just Dance, Rainbow Six, and many more to come.

Ubisoft is an equal opportunity employer that believes diverse backgrounds and perspectives are key to creating worlds where both players and teams can thrive and express themselves. If you are excited about solving game-changing challenges, cutting edge technologies and pushing the boundaries of entertainment, we invite you to join our journey and help us create the unknown.

Description du poste :

This is an opportunity to BE a foundational team member within the Global Diversity, Inclusion and Accessibility team. Reporting to the VP, Global Diversity, Inclusion and Accessibility, in this role you will enable Ubisoft's Employee Resource Group program for the group.

This role will focus on managing our strategy directly impacting our ERG members, leaders, and sponsors. We are dedicated to enabling our ERGs to grow and thrive. Most of all, we're looking for someone who is passionate about helping our ERGs flourish.

As Director, Employee Resource Groups Enablement, you will :
Refine and implement strategy and roadmap for Employee Resource Groups in service of our 4 strategic pillars of colleagues, culture, content and community
Serve as champion, mentor and supporter for ERG leaders, providing guidance, resources, funding, connections, and visibility
Provide coaching and thought leadership to ERG leaders, Executive Sponsors, HR teams, Communications teams, and the DIA team on employee needs and external social trends
Own and partner on key communication touch points between the DIA team and our ERG leadership, including developing communication plans and strategies in partnership with our Communications teams
Identify and manage key opportunities for Ubisoft leaders to get engaged in ERGs, including creating an Executive Sponsor pipeline and managing new Executive Sponsor onboarding
Establish goals for ERGs aligned with the Global Diversity & Inclusion strategy and track and report on progress regularly
BE responsible for the application process, election, and training of ERG leaders
Collaborate with the Regional Directors, Diversity and Inclusion on Global ERG strategies and activations with local implementations
BE an empathetic listener to concerns raised within communities, protect safe spaces, and provide key insights to the business
Act as a liaison between ERG leaders and various stakeholders, including Communications, HR and Talent Acquisition, Production & Business Teams

This position can BE based in any of our key office locations in Europe or Canada.



Profil(s) recherché(s)
Qualifications :

To succeed in this position, you must have experience in project management and program building in an international context.
Experience in program management, including ERGs and/or programs related to the retention of underrepresented and historically excluded communities
Advanced knowledge in key areas of ERG strategy and development
You have experience with building global programs while understanding the complexity of local differences across the globe
Expertise that considers intersectionality, global audiences, risk management, and hybrid working environments
You can influence, collaborate, and align stakeholders, define clear goals and track and report on progress
You can work independently to plan and prioritize multiple workstreams in line with business needs
You are comfortable with navigating complex organizational structures and dealing with ambiguity
Proven coaching skills, particularly around ERG program development and event management, with an ability to manage multiple initiatives
Strong communication skills with an understanding of how to make complex messages land within a global organization
-.
Track record of working effectively with a range of cross-functional partners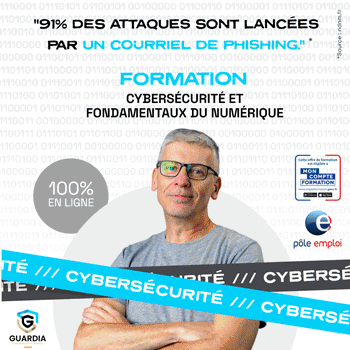 Date de publication initiale : 21/07/2022
---
Ces annonces peuvent vous intéresser !