Director, Portfolio & Global Transformation , Global Media (W/M/NB)
CDI
Saint-Mandé, 94160 - Val de Marne
il y a 276 jours
---
Cette annonce est désactivée, il n'est donc plus possible d'y postuler.
Vue d'ensemble
Ubisoft's 20,000 team members, working across more than 40 locations around the world, are bound by a common mission to enrich players' lives with original and memorable gaming experiences. Their dedication and talent has brought to life many acclaimed franchises such as Assassin's Creed, Far Cry, Watch Dogs, Just Dance, Rainbow Six, and many more to come.
Ubisoft is an equal opportunity employer that believes diverse backgrounds and perspectives are key to creating worlds where both players and teams can thrive and express themselves. If you are excited about solving gamechanging challenges, cutting edge technologies and pushing the boundaries of entertainment, we invite you to join our journey and help us Create the unknown.
Job Description
At Ubisoft's Global Publishing headquarter and in charge of Media buy management, your main mission will be to sustain the vision of our Media organization in contact with Media strategy teams and D2P teams, improve our processes and drive internal change and expertise
More specifically your missions will be as followed:
Being responsible for Ubisoft's Portfolio Transversal Management
Oversee global Media Actual spending with Quarterly and yearly reviews working with Media strategy groups and financial planning
Build and coordinate the roadmap of projects between Ubisoft and networks
Manage our transversal workload with our agencies
Enhance media spend efficiency through upfront partnerships with preferred partners
Enhance our media efficiency roadmap through Lift and efficiency studies
Monitor new tools/partners opportunities including WW 2nd party data deals
Help in the organization of cross continental media practices and training
Accompany the Global Media team towards a Worldwide organization
Support the roadmap for a better integration of our LATAM and APAC zones in our Media mgmt process
Lead the D2P and Platform Media strategies
Work in close collaboration with D2P teams to coordinate our media Initiatives to support the Ubisoft Store P&L
Manage two Media Planners in charge of our D2P and Portfolio WW investments
Build a reporting performance process with D2P teams
Improve efficiency of our D2P investments at scale
Plan the Media strategy for Platform Marketing and e-tailers (PSN, XBOX, Amazon, Walmart, Target)
Profil(s) recherché(s)
Qualifications
You have a senior experience in a similar position with an international dimension, in the online media buying industry.
You have a good technical knowledge of Online Media tools: Adserver, DSP, Purchase Platforms (Google Ads, Business Manager, ...).
You are an expert in online marketing mechanics and advertising practices on the web. You are very rigorous, and comfortable with the manipulation of numbers and data. You hold a very strategic vision and are experienced with managing a team.
An interest in video games and the entertainment industry will be a plus to deliver strong value-added analysis and recommendations.
Prior management experience is preferred.
Finally, you are always informed of new trends in digital marketing, CRM and social media.
Informations complémentaires
Additional Information
The position is based in Saint-Mandé (Métro 1 ? Portes de Vincennes).
Ubisoft offers the same job opportunities to all, without any distinction of gender, ethnicity, religion, sexual orientation, social status, disability or age. Ubisoft ensures the development of an inclusive work environment which mirrors the diversity of our players' community.
Summary
Type: Full-time
Function: Marketing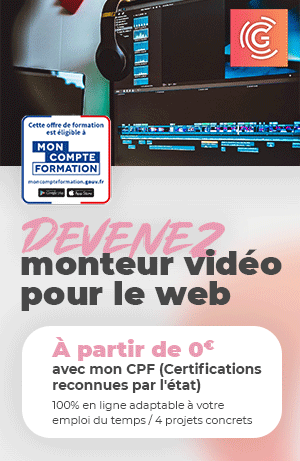 Date de publication initiale : 29/06/2022
---