---
Cette annonce est désactivée, il n'est donc plus possible d'y postuler.
Vue d'ensemble
KLIM Technologies is a start-up specialised in gaming peripherals. We aim to become a major brand in the gaming world. With our first sale the 1st of August 2015 we now sell 20,000 products a month.
We are currently 17 in the company, from 6 different nationalities. Our particularities are that :
- We harvested the growth of online selling and adapted our entire strategy around it. This has allowed for our explosive growth. We will remain online.
- We fully support remote work. As long as you work hard and are reliable we give a lot of freedom in terms of schedule and location.
- We are self funded, meaning there is not outside investment. We have revenue, make a profit, reinvest the profit and so on. We believe it's a much healthier way to run a business.

With our fast growth we are looking for new talent.

Duties & Responsibilities

You will be in charge of:
- Writing job offers and ensuring maximum visibility
- Finding and hiring talent
- Write work contracts
- Answer any HR related questions from employees
- Organize our yearly retreat
- Make sure our brand identity is respected
- Reinforce the team's cohesion
- Ensure every employee is happy with their job
Profil(s) recherché(s)
Skills & Qualifications
- Proficient in English
- Abilities in French, German, Italian, Spanish or Mandarin is a plus
- You have some HR experience
Profile

Organized
Empathetic
Autonomous
Responsible
Reliable
Willingness to learn
Ambitious
Hardworking
System-oriented (i.e. find ways to do the job better and faster)
Geek tendencies are a plus
Our company's hiring philosophy is to believe in juniors for what are supposed to be senior positions. The trade off is that we are looking for people who can quickly get up to speed and help the company grow over the long term.
All nationalities are welcome.
Informations complémentaires
Conditions :

Location: You can choose to come to our head office in Chiang Mai, Thailand or do remote working. Or a mix of the two.
Salary: Between $23400 and $39500 based on the profile
Working hours: Flexible schedule but expect 40 hours a week
Bonus:
- Once a year there will be a company retreat, most likely on a South East Asian island, all expenses (accommodation, flights, activities, etc.) will be paid for.
- 1000€ a year in learning and IT stipend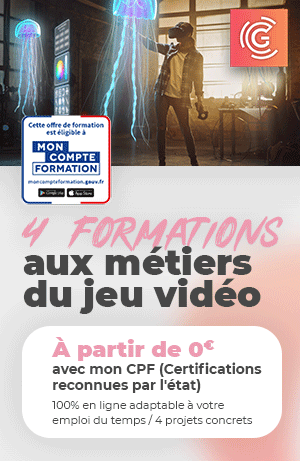 Date de publication initiale : 26/06/2018
---