Digital Acquisition Specialist H/F
CDI
France
il y a 113 jours
---
Cette annonce est désactivée, il n'est donc plus possible d'y postuler.
Vue d'ensemble
Come and join the game : as part of our international development team, we are looking for a Digital Acquisition Specialist - Germany (M/F)

THE ROLE

You will BE the point of reference for the German market and will BE guaranteeing the acquisition of quality traffic at a controlled cost. In order to do so, you will BE using tools such as SEM, affiliation, display and Social Ads (Twitter, Facebook, Snapchat). Your scope of responsibility will include :
- Structuring and optimizing Winamax traffic acquisition campaigns in Germany.
- Development of Winamax's affiliation program in Germany, and in particular the development of an affiliate websites portfolio.
- Active monitoring of the online gambling sector, the competition and technological developments, with a view to continuously improving Winamax's web acquisition program in Germany.

You will work closely with different teams : graphic design, communication, offer, customer support, developers, etc. HTML/CSS/JS basics allow you to exchange more easily with the latter and to better understand technical topics such as SEO.
Your first challenge upon joining us : to develop an affiliate program in Germany, before and during the launch of our sports betting offer on the market.
You will BE using tools such as Facebooks ads, Twitter ads, Snapchat ads, Google Adwords, Apple Search, Google Analytics, Google Tag Manager, Google DBM and Google DCM on a daily basis. IT is therefore imperative to master these tools ! You must also BE at ease with mobile tracking solutions and ideally Adjust.
Profil(s) recherché(s)
WHAT WE ARE LOOKING FOR

In this key position for the development of the Winamax brand in Germany, we are looking for an autonomous person with significant first-hand experience (3 to 4 years) in Web Acquisition in Germany on a nationwide basis. This experience will have allowed you to develop an ROI-based approach of web acquisition and to acquire a deeper knowledge of the German web operators and the specificities of this market.
You have solid knowledge and a real interest in sports betting and ideally in poker as well and the acquisition levers used in these sectors.
You want to add an international dimension to your CV, while addressing a market that you master : Germany.
German is your native language, or you master the language at the level of a native speaker, you speak English and ideally have a basic knowledge of French, the working language @Winamax.
You have good interpersonal skills and would love to pursue your career in digital acquisition for a high-potential advertiser in Paris.



Informations complémentaires
WHAT WE OFFER

If our ambitions for conquering the German market are not enough to attract your attention, we have other arguments as well !
- Extensive support in finding accommodation in Paris.
- A unique working atmosphere with numerous perks in the heart of Paris (gym, soccer team, gaming room, petanque, barbecues, free drinks and snacks...).
- Participation bonus (profit-sharing).
- Excellent health insurance.
- Six weeks paid leave.
- Access to a company restaurant.
- Lots of fun ! Regular after-work events (poker, gaming etc.) and leisure activities.
JOB DETAILS

- Position to BE filled on a permanent basis (open-ended contract), full-time only and as soon as possible in Paris, France.
- Competitive salary.
- Prior authorization for work in France required (we don't accept residence permit sponsors).
- We do not accept the following work arrangements : student employment, part-time, work-study contract, freelance.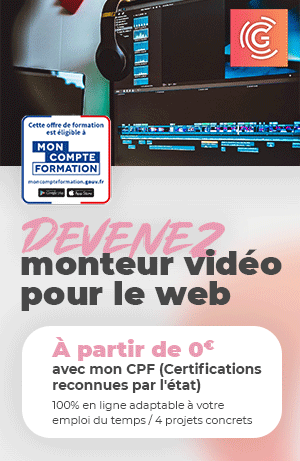 Date de publication initiale : 03/05/2022
---