Data Specialist CRM Teams W - M - Nb H/F
CDI
SAINT-MANDE, 94160
il y a 81 jours
---
Cette annonce est désactivée, il n'est donc plus possible d'y postuler.
Vue d'ensemble

Description de l'entreprise :

Ubisoft's 19, 000 team members, working across more than 40 locations around the world, are bound by a common mission to enrich players' lives with original and memorable gaming experiences. Their dedication and talent has brought to life many acclaimed franchises such as Assassin's Creed, Far Cry, Watch Dogs, Just Dance, Rainbow Six, and many more to come.

Ubisoft is an equal opportunity employer that believes diverse backgrounds and perspectives are key to creating worlds where both players and teams can thrive and express themselves.

If you are excited about solving game changing challenges, cutting edge technologies and pushing the boundaries of entertainment, we invite you to join our journey and help us create the unknown.

Description du poste :

The position is to BE filled in Paris, in the IT department of Ubisoft, and more specifically in the "Customer and Marketing Solutions" department, in the area in charge of the development of CRM - Marketing Automation tools.

You will reinforce an international CRM team (Paris, Montreal, Bucharest, San Francisco), composed of various profiles (business analyst, administrator, dev team). This team is responsible for CRM - Marketing Automation products, including Salesforce Marketing Cloud and in-house solutions.

In this team, the Data Specialist analyzes internal and external needs, defines, builds, tests and documents the appropriate data solution. These responsibilities are carried out in active collaboration with the senior data specialist, technical lead, developers, and architects. The team works in agile methodology, collaboration with the business analyst, product owner and scrum master are also necessary.

The Data Specialist works in close collaboration with the business and technical teams in order to transform business needs into efficient and sustainable solutions. This implies a strong proximity with our Data & IT & Business teams to define the best data approach, solutions and associated implementation.

As a Data Specialist, your main responsibilities will BE focused on designing, developing solutions in a Salesforce Marketing & Handmade solution environment, to face challenges like :
- Increase the time to market by optimizing the access to data.
- Develop alternative data pipelines based on several solutions (Snowflake, AWS...).
- Develop our autonomy to proceed and get access to the data.

Your tasks will include the following :
- Understand the business needs and participate in the functional & technical conception.
- Design, develop, test and maintain data solutions.
- Automate data processing and implement qualitative monitoring.
- Actively participate in post-production support (troubleshooting, optimization...).
- Ensure that formal and exhaustive documentation is produced for all development deliverables.
- Make proposals on how to improve and sustain existing pipelines.
- Collaborate with other developers, architects and business analysts, as well as agile roles such as product owner and scrum master.
- Actively participate to the knowledge transfer of support tasks.



Profil(s) recherché(s)
Qualifications :

Background :
- A confirmed experience in large company within a complex big data ecosystem.

Compétences requises :
- Ability to collaborate with business partners - open-mindedness.
- Good knowledge of data warehousing (if possible Snowflake).
- Good Knowledge of any cloud data warehouse (SaaS) and cloud environment (AWS, GCP, Azure).
- Capacity to build and optimize complex SQL queries (use of indexes, analysis of partitions...).
- Fluent in English.

Bonus :
- Knowledge of programming languages (Python, R...).
- Knowledge of reporting tools (MicroStrategy, Tableau, Business Objects, Cognos...).
- Knowledges in ETL development with high volumes of data.
- Knowledges in Campaign management system (UNICA, Adobe campaign, SFMC...).v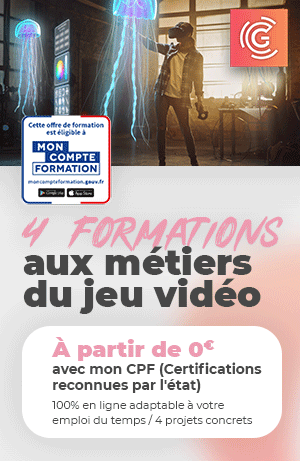 Date de publication initiale : 24/05/2022
---