Data Science Models, Manager (F/M/NB)
CDI
Paris, 75016
il y a 192 jours
---
Cette annonce est désactivée, il n'est donc plus possible d'y postuler.
Vue d'ensemble
Ubisoft's 21,000 team members, working across more than 40 locations around the world, are bound by a common mission to enrich players' lives with original and memorable gaming experiences. Their dedication and talent has brought to life many acclaimed franchises such as Assassin's Creed, Far Cry, Watch Dogs, Just Dance, Rainbow Six, and many more to come.
Ubisoft is an equal opportunity employer that believes diverse backgrounds and perspectives are key to creating worlds where both players and teams can thrive and express themselves. If you are excited about solving gamechanging challenges, cutting edge technologies and pushing the boundaries of entertainment, we invite you to join our journey and help us create the unknown.
Job Description
The Brand Portfolio Management (BPM) department is a multidisciplinary team located at Ubisoft's international headquarters and spread over 6 sites around the world (Paris, Montreal, San Francisco, Shanghai, Malmö and Montpellier). The team consists of more than 120 people and collaborates with all Ubisoft entities to develop portfolio strategy and brand management, and to support game projects by optimizing their marketing strategy.
Within this department, the BPM Data Science division supports the business teams in their data analysis (DSO), models consumer and market knowledge of video games (DSM) and implements products for analyzing and monitoring this knowledge (DSP).
The division is now recruiting a Data Science Model, Manager. By joining our division, your missions will cover :
· Explore internal and external behavioral data in collaboration with business and analytical teams to deepen our knowledge of players, games and market, and feed into Ubisoft's decision-making process.
· Translate customer issues (top management, editorial, production & marketing) into problems that can be addressed using data science, by actively listening and projecting. Manage projects by surrounding yourself with the necessary skills and by seeking to exceed initial expectations.
· Develop a medium-term (3 years) team vision that meets the operational challenges and the development planned for the Data Science division. Promote and deploy this vision at BPM and Ubisoft, with a view to adaptation, anticipation and operational excellence.
· Interface with the analytical teams in the studio and technical teams at headquarters. Understand their reading and knowledge prisms. Cross-reference sources, methodologies, and analysis results and co-construct with them tools to evaluate the performance of our games, brands and portfolio.
· Modultae consumer and market knowledge of video games around the 4 research axes currently retained and prioritized for our activity:
Social Listening (Topic Modeling, Sentiment Analysis)
Audiences & Communities (Attractions/Repulsions, Positioning & Targeting)
Gamer Motivations (Proxies, Causal & Predictive Analyses)
Performance Indicators & Alerting (Time Series, Anomaly Detection, Weak Signals)
· Take ownership of existing models developed by the BPM Data Science division. Ensure their maintenance, their promotion, the development of new functionalities requiring research or the improvement of their performance.
· Participate in an active monitoring of the above-mentioned scientific research fields. Implement and test methodologies on our ecosystem, and measure their impact on our knowledge. Formalize and document the scientific knowledge gained in research files.
· Advise the Data Science Operations (DSO) team in Machine Learning and support them in conducting ad hoc studies and analyses.
· Build, develop and manage a team of data science experts
Profil(s) recherché(s)
Qualifications
To succeed in this position, you must have significant experience in Data Science in a fast-paced international environment and successful management experience.
You master the Python programming language, SQL queries and ideally Dataiku
You are curious, looking to understand the reasons behind the facts and analysis results
You like to co-construct with profiles with different skills, to cross approaches to go further together.
You show leadership and are a force of proposal, while remaining a good listener and teacher
You are fluent in English and French
A solid understanding of the video game industry and marketing issues is an important asset
Informations complémentaires
Additional Information
Don't hesitate and send us your application if you want to join us in this permanent position at our International HQ based in Saint-Mandé.
Joining Ubisoft means joining a company that sends you all the thrilling vibes and energy you can find in a startup, along with all the perks of a big company! These include
Profit sharing
4 free video games/year (ours of course ;))
A workplace team dedicated to make your daily work experience at Ubisoft the best: Monday morning breakfasts, rest areas, gaming areas, free hot drinks and fresh fruit, discount on a wide range of shows?
And that's naming just a few
If you are interested in this position and reckon you have what it takes, all you have left to do is send in your application via SmartRecruiters. We will get back to you within 3 weeks and if we think your profile matches the needs for the role, we will organize a 20-30 minutes phonecall, followed up by 2 to 3 interviews as well as a case study.
We look forward to reading you!!
Ubisoft offers the same job opportunities to all, without any distinction of gender, ethnicity, religion, sexual orientation, social status, disability or age. Ubisoft ensures the development of an inclusive work environment which mirrors the diversity of our gamers community.
The position is attached to the International Headquarters.
Summary
Type: Full-time
Function: Other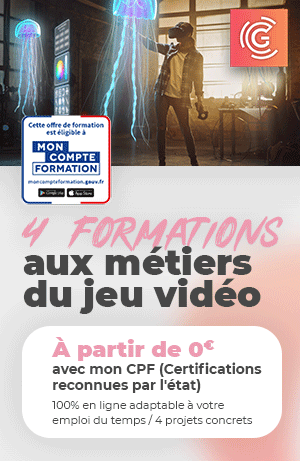 Date de publication initiale : 24/03/2022
---