D Artist - World Foundation F - M - Nb H/F
CDI
LYON
il y a 343 jours
---
Cette annonce est désactivée, il n'est donc plus possible d'y postuler.
Vue d'ensemble
Informations complémentaires :

Description de l'entreprise :

Play as a team, Race for excellence and Get creative !At Ubisoft Ivory Tower, we are driven by these values every day since 2007, join us to work on our new project as a3D ARTIST - WORLD FOUNDATION (F/M/NB).

Description du poste :

Under the responsibility of the Lead Artist World Foundation, you will BE in charge of the creation of the fundamental elements which constitute the base of the environments : ground, vegetation, rocks, textures detail.

Main missions :
- Create natural elements (vegetation, rocks, terrain textures...).
- Integrate the 3D assets produced, taking into account the technical and gameplay constraints.
- Ensure the coherence of all elements related to the terrain : proportions, credibility, assembly of terrain elevation models.
- Work with the Level Design and Level Art teams to ensure consistency of terrain elements.
- BE proactive on improving the current quality of assets.

Qualifications :

- A first experience as Environment Artist/3D Artist, ideally on a AAA project, is a plus.
- Good knowledge of modeling techniques (3DS MAX, Maya, Blender...) and photogrammetric and procedural texture creation techniques (Megascan, Substance Suite).
- Knowledge of Houdini and SpeedTree is a plus.
- Good communication skills, team spirit and autonomy.
- Proactive, curious and dynamic, you have a good knowledge of video games (open world games, racing games and online is a plus).
- Creative and rigorous, you also know how to challenge yourself.
- Fluency in oral and written communication in English.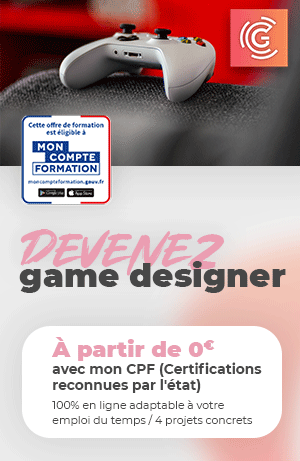 Date de publication initiale : 16/03/2022
---