Community Manager (German Speaker)
CDI
Paris - Île-de-France, France
il y a 885 jours
---
Cette annonce est désactivée, il n'est donc plus possible d'y postuler.
Vue d'ensemble
After raising a total of 60 million euros in 2 years, Blade is going international in 2018 with the expansion of Shadow in Europe and in the US.
Shadow is a high-end Windows 10 PC accessible from anywhere at anytime. Thanks to our apps (Windows, Mac, Linux, Android and iOS) and to the Shadow Box, the service is available on any kind of device (laptop, smartphone, tablet, Android TV…). This way, any connected device with a screen becomes a powerful gaming or working station offering a unique experience.
Shadow's software is frequently updated and the hardware components are improved in our highly secured data centers. No need to change your computer every few years, Shadow is the end of obsolescence!
We truly believe that Shadow represents a whole new way of using computers. Much more than a PC, Shadow is THE answer to the increasing need of computing power, mobility and hardware replacement.
Help us make this incredible dream come true.
Profil(s) recherché(s)
JOB DESCRIPTION
You will be integrated in our community management team to manage our social media accounts and work to develop our German speaking community.
Your responsibilities
* Create local content aligned with our brand values and our global strategy for our german speaking communities including, but not limited to, content for our Twitter account, Facebook page, newsletter, and other appropriate social networks.
* Scout and identify social media marketing opportunities and, in some cases, implement them
* Analyze metrics related to your actions, assess your content performance and adapt to the best performing strategies in customer relationships and in sales
Informations complémentaires
Qualifications
* A prior experience in community management will be needed
* Native german speaker, fluent in english
* Knowledge of reporting tools
* Ability to interact directly customers
* Knowledge of the gaming market is a plus
* Good writing skills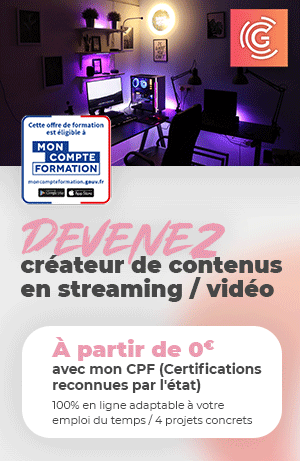 Date de publication initiale : 06/08/2019
---