---
Cette annonce est désactivée, il n'est donc plus possible d'y postuler.
Vue d'ensemble
YOUR MISSION
We are looking for a smart, fast-learning person, whose ability to think on their feet, learn by doing, not be afraid to bring fresh ideas to the table is only matched by their passion for gaming.
Joining Abrakam's business unit, and reporting directly to senior management, your role will cover anything from marketing to PR, data analysis to community management. This position is ideal for a candidate either new to the industry or anyone looking for a chance to speed ahead and gain experience in many varied areas of the business of game development.
Profil(s) recherché(s)
REQUIREMENTS
Above all, we are looking for someone who is passionate, and both fast and eager to learn. We will aim to judge these qualities more than any experience or knowledge, though of course they won't hurt your case!

-Good understanding of technology in general - you don't need to be able to code a game, but you should know the difference between "http" and "https"
-Proficient in standard business software (Office suite, Google Suite), and quick to adapt to using new software. Ability to rapidly analyse data with Excel / Google sheets
-Understanding, though not necessarily expertise, of basic marketing, advertising, user-acquisition and PR concepts and ideas
-Team player, ability to work effectively alone and with others, self-driven
-Enjoys fast-paced startup environment where novel ideas, designs, and methods are constantly being developed and tested.
-Passionate about video games

BONUS
-Specific experience and/or qualifications in any of the following areas: business management, marketing, PR, game development/publishing, web/software development, community management
-Experience working with, or strong knowledge of, digital card games or strategy games
-French speaker
-Ability to relocate to Liège, Belgium

WE PROVIDE
A wide variety of challenges that range in scope from the complex ideas contained within Faeria to more experimental projects.
Collaboration and most probably a few after-work drinks with a young team of passionate and talented individuals.
The opportunity to work with our great team and on an ever expanding list of international partners.

We offer an excellent compensation package that includes an attractive base salary, comprehensive benefits plan within in a small team, close-knit, collaborative environment.
We provide each of our employees with an opportunity to make a real impact on our environment, our business and the direction of our industry standard products.
HOW TO APPLY?
Send us your Resume
Write us a Cover Letter which should include:
- Why you are interested in working at Abrakam
- What games you are currently playing
Go to https://abrakam.com/jobs/business-growth-coordinator/ for applying.
Informations complémentaires
ABRAKAM ENTERTAINMENT
AN INDEPENDENT GAME COMPANY BASED IN BELGIUM
Our mission is to deliver groundbreaking Strategy Game experiences where both single and multiplayer enthusiasts gather on their favourite devices.
Our journey started with Faeria, a unique Strategy Card Game with huge potential which will launch early 2017.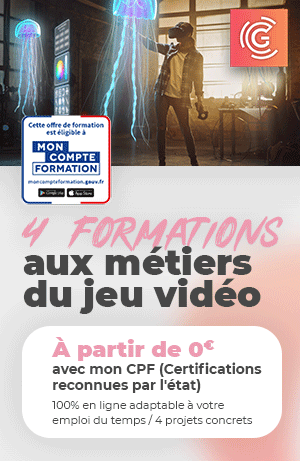 Date de publication initiale : 15/06/2017
---