Business Development Representative
CDI
Paris, 75006 - Paris
il y a 453 jours
---
Cette annonce est désactivée, il n'est donc plus possible d'y postuler.
Vue d'ensemble
Get to Know Us:
It's fun to work in a company where people truly believe in what they're doing!
At Blackline, we're committed to bringing passion and customer focus to the business of enterprise applications.
Since being founded in 2001, BlackLine has become a leading provider of cloud software that automates and controls the entire financial close process. Our vision is to modernize the finance and accounting function to enable greater operational effectiveness and agility, and we are committed to delivering innovative solutions and services to empower accounting and finance leaders around the world to achieve Modern Finance.
Being a best-in-class SaaS Company, we understand that bringing in new ideas and innovative technology is mission critical. At BlackLine we are always working with new, cutting edge technology that encourages our teams to learn something new and expand their creativity and technical skillset that will accelerate their careers.
Work, Play and Grow at BlackLine!
Make Your Mark:
In your role as a business development representative (BDR), you will be responsible for developing demand for BlackLine's products and solutions. As BDR, you will play an integral part in conveying the value of the BlackLine platform to prospective clients and, in doing so, you will have a direct impact on the future success of BlackLine.
To ensure your success at BlackLine, you'll be immersed in an intensive 6-week training program, so you can hit the ground running and start qualifying leads in your territory. Training is focused on helping you establish successful processes as a BDR and providing a strong foundation for success in the larger sales organization.
You'll Get To:
Qualify marketing-generated leads from campaigns, website programs, conferences, and other channels.
Discover and qualify meetings with prospective clients through outbound prospecting into target contacts and organizations.
Work with prospects to thoroughly understand and align their needs with our solutions.
Handle software capability questions in the sales qualification process.
Achieve, and exceed, weekly/monthly/quarterly metrics (appointments, qualified leads, new contacts, etc.).
Assist and coordinate with marketing campaigns as necessary.
Manage prospecting status, data integrity, and weekly forecasting in Salesforce.com and Outreach.
In just 90 days as a BDR at BlackLine, you will have learned to prospect, cold call, and communicate the value of our platform to one of the most technical and complex audiences?Finance and Accounting.
But it doesn't stop there. You'll also be able to:
Articulate the complex B2B sales cycle.
Learn the ins and outs of tools, such as Salesforce.com, LinkedIn Sales Navigator, Outreach, Hoopla, ZoomInfo, DiscoverOrg, InsideView, ClearSlide, and Kapost.
Understand the technical landscape of our target audience.
Call into a greenfield that has more than 90% total available market.
Successfully handle objections both on the phone and through email.
Be a part of an exciting, fast-paced culture both on the team and throughout the company.
Have conversations with C-suite executives and Fortune 500 companies.
Be involved in corporate conversations at all-hands meetings for a growing, public company.
Participate and contribute to new marketing campaigns and ideas.
What You'll Bring:
You're a self-starter?motivated, driven and focused on achieving goals.
You always bring your A game?you don't do average.
You're comfortable in a fast-paced, high-energy environment.
You can think on your feet in a conversation and answer unexpected questions with ease.
You're willing to learn, be coached, and can adapt easily to change.
You have excellent interpersonal, verbal, and written communication skills.
You have a commitment to professionalism and have solid organizational skills.
We're Even More Excited If You Have:
You have at least 1 year of sales or cold-calling experience.
You have some accounting knowledge (CPA eligible or Audit experience).
Thrive at BlackLine Because You Are Joining:
A technology-based company with a sense of adventure and a vision for the future. Every door at BlackLine is open. Just bring your brains, your problem-solving skills, and be part of a winning team at the world's most trusted name in Finance Automation!
A culture that is kind, open, and accepting. It's a place where people can embrace what makes them unique, and the mix of cultural backgrounds and varying interests cultivates diverse thought and perspectives.
A company who believes in providing the best possible service to its clients, and that starts with offering amazing perks to its employees. These perks include 100% coverage for healthcare, vision, and dental, 401(k) matching, ESPP, food, drinks, games, and so much more!
A culture where BlackLiner's continued growth and learning is empowered. BlackLine offers a wide variety of professional development seminars and inclusive affinity groups to celebrate and support our diversity.
BlackLine is an equal opportunity employer. All qualified applicants will receive consideration for employment without regard to sex, gender identity or expression, race, age, religious creed, national origin, physical or mental disability, ancestry, color, marital status, sexual orientation, military or veteran status, status as a victim of domestic violence, sexual assault or stalking, medical condition, genetic information, or any other protected class or category recognized by applicable equal employment opportunity or other similar laws.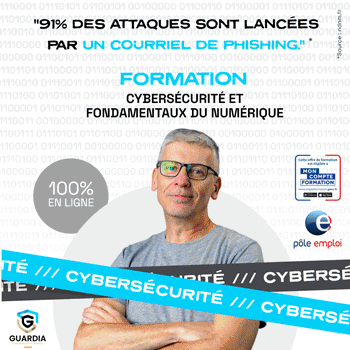 Date de publication initiale : 16/08/2022
---