Blockchain Economist (W/M/NB)
CDI
Saint-Mandé
il y a 269 jours
---
Cette annonce est désactivée, il n'est donc plus possible d'y postuler.
Vue d'ensemble
Ubisoft's 20,000 team members, working across more than 40 locations around the world, are bound by a common mission to enrich players' lives with original and memorable gaming experiences. Their dedication and talent has brought to life many acclaimed franchises such as Assassin's Creed, Far Cry, Watch Dogs, Just Dance, Rainbow Six, and many more to come.
Ubisoft is an equal opportunity employer that believes diverse backgrounds and perspectives are key to creating worlds where both players and teams can thrive and express themselves. If you are excited about solving game-changing challenges, cutting edge technologies and pushing the boundaries of entertainment, we invite you to join our journey and help us create the unknown.
Job Description
The Ubisoft Strategic Innovation Lab is a ?think & do tank? whose mission is to help Ubisoft anticipate the future by identifying innovations and exploring their potential for the gaming industry. With experts from a wide range of fields, the team analyzes emerging technological, business and societal trends to then develop prototypes and pilot projects in collaboration with internal and external partners.
This foresight research and quick prototyping approach led Ubisoft to be the first major gaming company to experiment with distributed ledger technologies and to launch a dedicated Blockchain Initiative, to identify the opportunities of decentralization for players, Ubisoft, and the gaming industry at large.
Today, to further support our gaming teams across the world, we are looking at hiring an experienced candidate that will be tasked with assisting the upcoming blockchain games in defining their token economics.
Within the Blockchain Initiative team at Ubisoft International HQ, your main tasks will be as follows:
Assist and collaborate closely with our game teams in designing their game economies (progression, resources, land, tokens?);
Design token economy and distribution/governance schemes suitable for each of our blockchain games, with player engagement and reward in mind;
Collaborate with game teams in monitoring and analyzing game economy health;
Help designing innovative answers to keep improving game and token economies.
Profil(s) recherché(s)
Qualifications
If you are ready to join us and take up this challenge, and if you recognize yourself in the following traits, then go for it!
You are a gamer !
You are an expert in game economies : you have ideally already worked as a game economy designer or you have deeply studied existing game economies;
You have a strong interest in blockchain ecosystems : gaming, NFT markets and trends, DAOs, DeFi;
You are at ease with designing systems in motion and particularly game economies;
You have strong analytical skills, enabling you to quickly identify issues from looking at datasets and trace back the root causes for those issues;
You have good interpersonal skills.
Informations complémentaires
Additional Information
Don't hesitate and send us your application if you want to join us in this position at our International HQ based in Saint-Mandé.
Joining Ubisoft means joining a company that sends you all the thrilling vibes and energy you can find in a startup, along with all the perks of a big company! These include:
Profit sharing
A workplace team dedicated to make your daily work experience at Ubisoft the best: Monday morning breakfasts, rest areas, gaming areas, free hot drinks and fresh fruit, discount on a wide range of shows?
And that's naming just a few!
If you are interested in this position and reckon you have what it takes, all you have left to do is send in your application via SmartRecruiters. We will get back to you within 3 weeks and if we think your profile matches the needs for the role, we will organize a 20-30 minutes phonecall, followed up by 1 to 2 interviews.
We look forward to reading you!
Ubisoft offers the same job opportunities to all, without any distinction of gender, ethnicity, religion, sexual orientation, social status, disability or age. Ubisoft ensures the development of an inclusive work environment which mirrors the diversity of our gamers community.
The position is attached to the International Headquarter.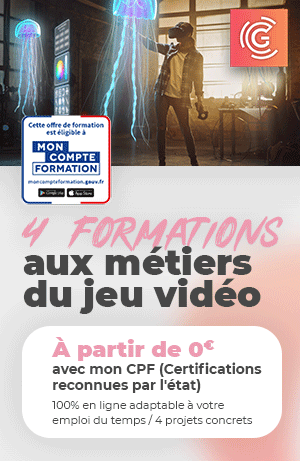 Date de publication initiale : 28/04/2022
---