Blockchain Content Marketing Manager W - M - Nb H/F
CDI
PARIS
il y a 118 jours
---
Cette annonce est désactivée, il n'est donc plus possible d'y postuler.
Vue d'ensemble
Informations complémentaires :

Description de l'entreprise :

Ubisoft's 20, 000 team members, working across more than 40 locations around the world, are bound by a common mission to enrich players' lives with original and memorable gaming experiences. Their dedication and talent has brought to life many acclaimed franchises such as Assassin's Creed, Far Cry, Watch Dogs, Just Dance, Rainbow Six, and many more to come.

Ubisoft is an equal opportunity employer that believes diverse backgrounds and perspectives are key to creating worlds where both players and teams can thrive and express themselves. If you are excited about solving game-changing challenges, cutting edge technologies and pushing the boundaries of entertainment, we invite you to join our journey and help us create the unknown.

Description du poste :

The Ubisoft Strategic Innovation Lab is a think & do tank whose mission is to help Ubisoft anticipate the future by identifying innovations and exploring their potential for the gaming industry. With experts from a wide range of fields, the team analyzes emerging technological, business and societal trends to then develop prototypes and pilot projects in collaboration with internal and external partners.

This foresight research and quick prototyping approach led Ubisoft to BE the first major gaming company to experiment with Distributed Ledger Technologies and to launch a dedicated Blockchain Initiative, to identify the opportunities of decentralization for players, Ubisoft, and the gaming industry at large.

With the release of our new platform Ubisoft Quartz, a new community of players has emerged. This new audience sits at the intersection of our classic player bases and crypto enthusiasts. To help our team better understand this audience, engage IT and make IT grow over time as well as ensuring we have the right means to do so, we are looking for a blockchain content marketing manager whose main tasks will BE as follows :
- Define the strategy for creating and maintaining open communications with our Quartz audience.
- Maintain a high-quality presence across Quartz social media channels.
- Identify opinion leaders within our community and trigger meaningful conversations with them.
- Create content sparking interest and discussions among our player base.
- Collaborate closely with Communication and Marketing experts to support the growing of the Quartz and Blockchain audiences as a whole.
- Define and set up inclusive policies and practices to ensure those channels are a safe place for our players to engage and create content.

Qualifications :

If you are ready to join us and take up this challenge, and if you recognize yourself in the following traits, then GO for IT !
- A social media marketing expert with a solid experience in the gaming industry, and a strong knowledge in web3 and blockchain-related innovations or a social media marketing expert with a solid experience in the web3 and blockchain industry, and a strong interest in the gaming world.
- Amazing communication skills.
- Organized, detail-focused and natural inclination to prioritising big amount of diverse tasks.
- At ease with both strategic and operational, more mundane tasks.
- Able to work autonomously/remotely.
- Fluent English.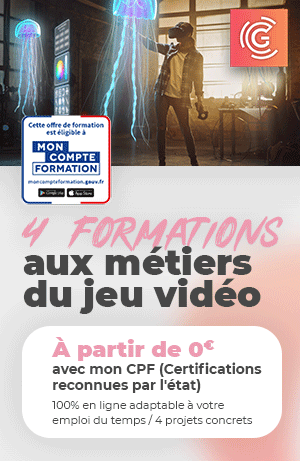 Date de publication initiale : 16/03/2022
---