AWS Devops Engineer
CDI
Paris, 75016
il y a 29 jours
---
Cette annonce est désactivée, il n'est donc plus possible d'y postuler.
Vue d'ensemble
Akur8 is a young, dynamic, fast growing Insurtech startup that is revolutionizing insurance pricing with transparent AI.
Since 2016 our skilled R&D team of Data Scientists, Software Engineers and Actuaries has developed unique AI algorithms that automate the insurance pricing process in an unprecedented way.
Our solution is a SaaS platform which allows insurance companies to model their risks 10 times faster, with a higher predictive power than traditional methods, constituting a major game changer for the insurance industry.
Being international by design, targeting all insurance carriers globally, and focusing on more mature markets for faster expansion, we were selected:
as France's Best Insurtech 2020
in CBInsights World's Top 100 Private AI Companies for 2021
in the Top 25 emerging technologies in Oxbow Partners insurtech impact report
To learn more about Akur8, and what we do, click on this video link.
To meet our team, click on this link
And to get to know more about us visit this page
Akur8 is, in all senses of the term, an equal opportunities employer.
As Akur8 expands rapidly, we are looking for a DevOps Engineer to help manage the growth of its international cloud operations (deployment, maintenance and monitoring of dozens of serverless environments with several cloud providers across multiple time-zones).
Reporting directly to the Head of IT & Cloud Operations, your typical set of missions shall be:
Maintaining our infrastructure as code repositories (Terraform)
Contributing towards the technical architecture of our platform in collaboration with our software engineers to improve performance and reliability
Automate infrastructure and pipeline deployment using ansible
Participating in infrastructure supervision (setup monitoring & alerts)
Contributing in our CI pipeline (GitHub Actions)
Enforcing of IT security standards & best practices with our Security Team
Participating in the onboarding of new team members
Carry out on-call duty
So don't hesitate to apply, if you look forward to the following challenges :
Contributing to the expansion of Akur8's cloud whilst keeping an uptime of 99.99%
Contributing to the establishment - and enforcing - of all IT security policies
Working with people with different set of skills in a dynamic, fast growing environment
Requirements
We look for innovative and rigorous minds that are capable of helping our platform grow, so don't hesitate to apply if:
You possess a degree from an Engineering school, or have a Master Degree in Computer Science
You have a solid experience with monitoring and maintenance on production systems ( at least 3 years of experience )
You have a sound knowledge of IT security best practices
You have a full working proficiency with the AWS platform
You really like automation and avoid repeating the same thing twice
You are a team player, you like thinking out of the box and you really love well written code;
You are proactive and problem solved oriented;
Security is a main concern for you;
You are fluent in English
Bonus :
Knowledge of multiple other cloud providers
Additional programming languages
First experience working with Kubernetes
Experience in QA and test automation
Benefits
You will join a multicultural, highly skilled and motivated team, with a strong Tech DNA, and a company that strives for excellence with a caring mindset.
In addition to this we provide:
Competitive salary
Annual bonus
Ongoing training
Hybrid office/Home Office policy
25 days of paid holidays & additional RTT
Swile lunch vouchers
Free company shares/equity
Alan health insurance (including possibility of family coverage)
Gym membership with Gymlib + On-site gym facilities/sporting events
Relocation support
Sponsored crèche access
Beautiful office in the heart of the 17th arrondissement of Paris, with a great terrace
Free cafeteria with fresh fruit, drinks and snacks
Job Summary
ID: DDEA87BE0F
Department: IT Ops & security
Type: full time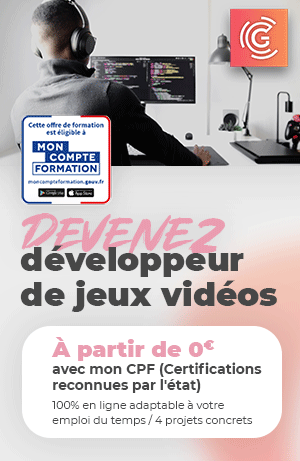 Date de publication initiale : 14/02/2023
---