Associate Lead Programmer - Ubisoft Paris Mobile - W/M/NB
CDI
Montreuil, Région Île-de-France, 93100
il y a 62 jours
---
Cette annonce est désactivée, il n'est donc plus possible d'y postuler.
Vue d'ensemble
We are looking for an Associate Lead Programmer who will be involved in the definition of the technical orientations of the project and will be responsible for the architecture, production and implementation of features.
Main responsibilities:
Collaborate with the Lead Programmer to coordinate the technical team,
Prioritize, manage and update daily tasks of the team, creating schedules and roadmaps,
Participate in programming tasks with the technical team,
Identify risks and opportunities presented during the development and provide solutions to resolve challenging problems,
Manage all communications and meetings with other teams and other studios,
Mentor, manage and regularly review team members to establish a cohesive and effective team,
Maintain a collaborative and creative spirit in the team,
Participate in the sharing of information and knowledge in the field.
As an employer, Ubisoft offers equal chances to everyone no matter their gender, ethnicity, faith, sexual preferences, handicap or age.
Ubisoft develops an inclusive workplace, doing their best to reflect the diversity or their gamer community within the production teams.
Check out this guide to help you with your application, and learn about our actions to encourage more diversity and inclusion.
5+ years of development experience,
Strong C# development and optimization skills,
Comfortable planning tasks and dependencies for yourself and team members,
Experience leading a team?or mentoring junior team members preferred,
Excellent communication skills and ability to work in a team,
Excellent oral and written communication skills in English.
At Ubisoft Paris, we build today the virtual arenas of tomorrow. Mobile games that are both accessible and far-reaching, in which millions of players take each other on and ultimately come together.
In every one of our creations, we put the focus on gameplay. Gameplay must innovate and federate so that as many people as possible can enjoy it, whether as players or spectators. As a result, our games are alive and dazzling. They tell their stories through the seasons. They are devised not only with great enthusiasm, but also with our players.
Striving for excellence involves learning every day: from our players, from our competitors, and from ourselves. Joining Ubisoft Paris means benefiting from the resources and expertise of the world's third largest independent video games publisher; it means being able to push forward Ubisoft's biggest licenses as part of an agile structure, all through human-sized teams.
Within our studio, we share the same idea of a challenging, compassionate working environment, one that prospers from the wealth of our talents and the diversity of our personalities. More than anything, we firmly believe that only by playing together can we create the best possible experiences.
You will join the studio behind such successful games as Wild Arena Survivors, Mighty Quest, Might & Magic Chess Royale as well as new unannounced titles.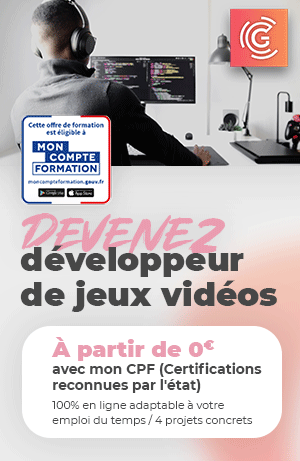 Date de publication initiale : 30/03/2023
---