Vue d'ensemble
When you attend events do you find yourself thinking about how you would have done it differently? Can you obsess on the details of the experience while keeping the big picture in mind? Are you a self-starter who can thrive during demanding projects? Are you the type of person who can work quickly to solve challenges? Do you thrive working collaboratively amongst a team(s)? If you like video games, fantasy, sci-fi, graphic novels, technology, or other geeky things, even better. You may be our ideal candidate!
Blizzard Entertainment is looking for an Associate Events Manager experienced with most aspects of events, from creative design and planning to full production and execution. The Associate Events Manager needs to have the conceptual, technical, marketing, communication, and project management skills to contribute to live experiences – both online and in-person—from intimate gatherings to massive global gaming conventions like BlizzCon and BlizzConline. The types of events the Events team takes on may support global media, product launches, marketing, internal employees and more.
Missions :
- Partner within the Events team and other project teams to manage all the details of event production for the purpose of creating transformative experiences (online and in-person) for our global audiences (internally and externally)
- Manage preplanning for events, including but not limited to setting goals, conceptualizing the experience, venue selection, qualifying vendors and other logistics as needed
- Facilitate and at times lead design for scenic and/or activations, installation & dismantle, logistics & staffing, IT, AV, travel, and more
- Create, iterate and distribute event materials such as event surveys, briefs, milestone schedules, floor plans, show flows/scripts, 'Know Before You Go' sheets and production schedules to appropriate internal and external parties
- Support event budget development, management, and reconciliation. This includes managing the contracting process for vendors, as needed, from quote, contract to final payment.
- Vendor qualification includes building Creative Briefs, RPFs/RFIs, selection, negotiating contracts, and payment throughout
- Ensure quality control from documentation, final look-and-feel details, to post event wrap-up
- Proactively build and update milestone schedules with internal and external partners to allow adequate time for event-related deliverables
- Fully utilize provided tools to manage projects such as Wrike and SmartSheets
- Evaluate all aspects (goals, KPIs, event technology, etc.) of events, with the goal of improving quality as well as cost and time efficiencies
- Gather and report on event metrics such as attendance, consumption, and satisfaction
- Actively seek out and maintain current knowledge of experiential design, virtual events, and production across all industries that Blizzard could learn and grow from
- Grow and invest in productive and collaborative relationships with internal colleagues and external vendors
- Develop individual goals that are measurable and tie into overall team and company goals and initiatives
- Support teammates in execution and throughout planning with larger department initiatives and/or events
- Other duties as assigned
Profil(s) recherché(s)
Profil Recherché :
- Bachelor's degree or equivalent working experience
- Minimum of four years' experience specific to live experiences with 1,000+ attendees
- Minimum of four years' experience specific to live or online experiences with 100,000+ viewers
- Experience handling multiple demanding projects simultaneously
- Experience in vendor management
- Strong understanding of business acumen
- Self-motivated to learn and grow further in the area of technology as it relates to online experiences
- Impeccable organizational and time-management abilities
- Strong creativity applicable to live and online experiences
- Ability to remain productive and positive in high-pressure situations
- Strong critical-thinking and logistical problem-solving skills
- Ability to understand the big picture with strong attention to detail
- Strong proficiency in Microsoft Office applications: Word, Excel, PowerPoint, Outlook and SharePoint
- Advanced written and oral communication skills
Plus :
- Proficiency in Microsoft Visio and Wrike, and SmartSheets
- Knowledge of and passion for Blizzard games
- Advanced degrees in a related field
- Experience in gaming or entertainment industry
- Experience with online tools for virtual events and basic broadcast understanding
- COVID-19 Certification
- Events related certifications, like CMP or MPI
Informations complémentaires
Blizzard Entertainment is a global company committed to our employees. We offer generous benefits and perks with an eye on providing true work / life balance. We've worked hard to champion an intensely collaborative and creative environment, a diverse and inclusive employee culture, and training and opportunity for professional growth. Our people are everything. Our core values are real, and our mission has never changed. We are an equal opportunity employer and value diversity at our company. We do not discriminate on the basis of race, religion, color, national origin, gender, sexual orientation, age, marital status, veteran status, or disability status. We are dedicated to creating the most epic entertainment experiences...ever. Join us!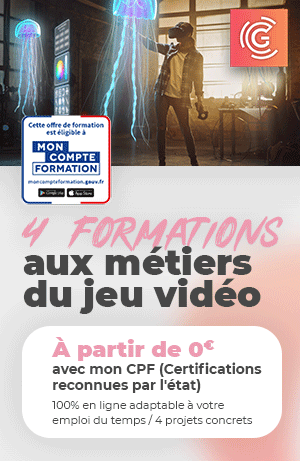 Date de publication initiale : 07/07/2021
---