Associate Director, Partnership and Business development (M/W/NB) - Ubisoft Mobile
CDI
Saint-Mandé, 94160 - Val de Marne
il y a 167 jours
---
Cette annonce est désactivée, il n'est donc plus possible d'y postuler.
Vue d'ensemble
Ubisoft's 19,000 team members, working across more than 40 locations around the world, are boundby a common mission to enrich players' lives with original and memorable gaming experiences. Their dedication and talent has brought to life many acclaimed franchises such as Assassin's Creed, Far Cry, Watch Dogs, Just Dance, Rainbow Six, and many more to come. Ubisoft is an equal opportunity employer that believes diverse backgrounds and perspectives are key to creating worlds where both players and teams can thrive and express themselves. If you are excited about solving gamechanging challenges, cutting edge technologies and pushing the boundaries of entertainment, we invite you to join our journey and help us Create the unknown!
For more than 10 years, via its Ubisoft Mobile entity, Ubisoft has also shaped worlds on smartphones and tablets via its portfolio of mobile games.
At Ubisoft Mobile, you will have a chance to develop your skills and work alongside dedicated team members who are pioneers in their field, throughout the world.
You will be part of a warm and stimulating environment in which you can push back the boundaries of both the imagination and technology to create worlds that will inspire our players.
Job Description
Ubisoft Mobile is seeking its Associate Director, Partnership and Business development. The successful candidate will combine a passion for video games and app business, excellent negotiation skills with a thorough understanding of free to play economy and mobile advertising.
This is a cross-functional role requiring effective collaboration as well as a proactive approach to identify and lead business initiatives, influence internal and external partners.
This position will be based in Paris, France and will report to the Senior Director Business and Distribution .
RESPONSIBILITIES :
Actively participate and influence the live operation of our mobile portfolio.
Lead ad monetization business: optimize revenue, recommend advertising implementation and forecast performance.
Develop Ubisoft mobile partnerships with app stores and ad networks.
Formalize Ubisoft's projects value proposition for business partners.
Identify, negotiate, and lead business development initiatives.
Collaborate with every publishing department, evangelize production studio as well as other as other HQ support teams.
Manage a team in charge of partnership management, advertising monetization and business development.
Profil(s) recherché(s)
Qualifications
Passionate about technology and video games, you have an unparalleled understanding of mobile ecosystems and a great interest in their underlying business challenges: platform strategy, business model, adtech etc.
Your proven expertise will allow you to understand and anticipate successful trends and changes in the market.
You have a senior experience and demonstrated in your previous position at least 3 of the following expertise: business development, free-to-play operation, mobile ad monetization, Appstore distribution or GAAS marketing
You have the ability to work enthusiastically with a variety of internal business partners. You know how to manage your priorities as well as those of your team. You have the ability to stay on top of several projects.
Highly valued skills include: proven negotiation ability;understanding of mobile game production; analytical skills; prior experience in defining, formalizing and executing complex partnerships; French speaking; experience of large publishing organization; gaming culture;
Informations complémentaires
Additional Information
We are an equal-opportunity employer and value diversity at our company. We do not discriminate on the basis of race, ethnicity, religion, gender, sexual orientation, and age or disability status.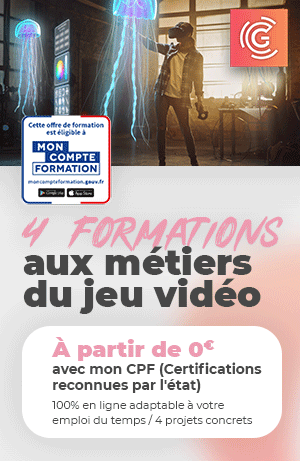 Date de publication initiale : 24/06/2022
---