---
Cette annonce est désactivée, il n'est donc plus possible d'y postuler.
Vue d'ensemble
To sustain its growth by keeping its audiences satisfied, Team Vitality is looking for an After Sales Manager. She / he will be in charge of after sale customer satisfaction and will directly report to our Operations manager. It implies (but is not limited to) :
Replying to customers whatever the communication channel they use : email / phone / WhatsApp / social networks / others.
Developing new contact channels and new processes to simplify, accelerate and overall improve after (or pre) sale experiences for our customers.
Building and driving reports to measure customer satisfaction and use them to permanently improve the experiences we offer.
Being the voice of customers internally by spreading clients' feedbacks and permanently improving our experiences.
Observing our channels (websites, shop, partners,…) and be proactive about how we can do better.
Profil(s) recherché(s)
Good interpersonal relationships skills
Capacity to withstand pressure
Proactivity, autonomy, initiative
Fluent English
Being good tempered and fun is a plus
Bac+2 avec 2 ans d'experiences
Informations complémentaires
A propos de l'entreprise: VITALITY
As one of the world's leading esports teams, Team Vitality is dedicated to developing the next generation of esports athletes, striving for excellence in all areas.
The team has the top athletes in the world in 8 games and is one of only 10 teams competing in the League of Legends European Championship, the most followed esports league in Europe. With a presence in France, Germany and India, the club has competed in over 1000 competitions and achieved over 250 podium finishes around the globe.
In order to offer the best esports experience to athletes and supporters, Team Vitality surrounds itself with the most prestigious collaborators and coaches, including former Olympic athletes, sports managers, and managers of renowned companies.
Sensitive to the educational value that must surround young and passionate athletes, the club's ambition is to train the great athletes of tomorrow, doing everything possible to develop their full potential.
Début prévu le 10 Janvier 2022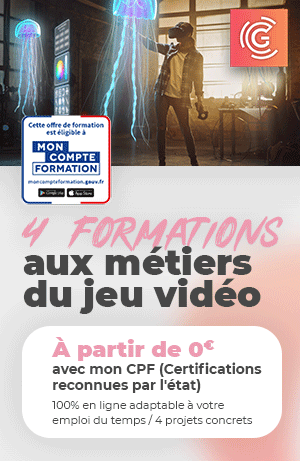 Date de publication initiale : 19/01/2022
---