Actuarial Data Scientist
CDI
Paris Île-de-France
il y a 440 jours
---
Cette annonce est désactivée, il n'est donc plus possible d'y postuler.
Vue d'ensemble
Akur8 is a young, dynamic, fast growing Insurtech startup that is revolutionizing insurance pricing with transparent AI.
Since 2016 our skilled R&D team of Data Scientists, Software Engineers and Actuaries has developed unique AI algorithms that automate the insurance pricing process in an unprecedented way.
Our solution is a SaaS platform which allows insurance companies to model their risks 10 times faster, with a higher predictive power than traditional methods. constituting a major game changer for the insurance industry.
Being international by design, targeting all insurance carriers globally, and focusing on more mature markets for faster expansion, we were selected:
as France's Best Insurtech 2020
in CBInsights World's Top 100 Private AI Companies for 2021
in the Top 25 emerging technologies in Oxbow Partners insurtech impact report
in the Top 20 in both the CodinGame Fall Challenge 2020 & Spring Challenge 2021
To learn more about Akur8, go to this video link.
To meet our Data Science team, go to this video link.
To meet our Commercial team, go to this video link.
You'll be in direct contact with clients, be they Head of Pricing, Head of Product, CTOs, Actuaries or Data Scientists, in order to provide industry-related expertise and elaborate on the different features of the Akur8 suite.
As an Actuarial Data Scientist, this is the ideal opportunity to use cutting edge advanced machine learning technology, and to have a visible effect on the product roadmap of one of the world's leading insurtech companies.
This position is the perfect compliment to our Sales, Product and R&D departments, providing the perfect technical compliment whilst assisting clients in acquiring the best understanding and the maximization of their use of ML techniques for insurance pricing.
You'll contribute by providing industry-specific product assistance during interactions with the relevant client contact.
Leading product demonstrations with different audiences and product pilots / proofs of concepts with Actuaries and Data Scientists, in addition to your pre-sales responsibilities, you'll also be able to work on designing product training, improving model development and leading on-going customer success.
Finally, you'll also contribute to white papers and/or webinars to establish the leadership of Akur8 in French insurance pricing.

You'll be based in our Paris office although traveling for business events may be required.
Profil(s) recherché(s)
Requirements
The successful candidate must meet each of the following criteria in order to be considered for this position:
A minimum of 3 years experience in a P&C / General insurance pricing role as an Actuary or Data Scientist (in order to understand insurance business imperatives and to be able establish solutions in accordance with them)
A very strong understanding of Data Science and Machine Learning techniques for predictive modeling;
Experience in data-driven predictive modeling (GLMs / GAMs) & risk analysis in a P&C / General insurance pricing role;
Fluent English language skills
Fluent in French, or any other language : Spanish, Italian, German ...
Strong communication skills in order to elaborate on complex technical concepts to both technical / non-technical audiences;
Readiness to travel regionally and internationally if required.
IMPORTANT: You must possess an employment status (French or Schengen area nationality or a ?carte de séjour') that will allow work from our Paris office
Informations complémentaires
Benefits
You'll join a highly skilled and motivated team that is willing to share their knowledge and passion for advanced data science, computer science and actuarial sciences. In addition to this we provide:
Competitive salary & annual bonus
RTT
Gym membership
Lunch vouchers
Great premises situated in the heart of the 17th arrondissement of Paris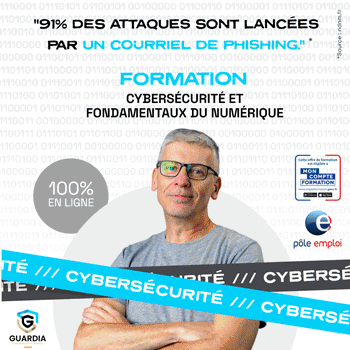 Date de publication initiale : 03/05/2022
---