3D Playable Ads game Developer - HTML5 (M/F) - Unity 3D Game developer background
CDI
Saint-Martin-de-Brômes - Alpes-de-Haute-Provence, France
il y a 882 jours
---
Cette annonce est désactivée, il n'est donc plus possible d'y postuler.
Vue d'ensemble
Gamebuilt is a tech company focused on creating interactive 3D playable ads for mobile video games for a wide audience.
You know ... the ads in game you can play to have a preview of the game before downloading it :). You probably ... even for sure already tried our ads in your gaming experience.
Leader in the 3D playable development in the gaming market, our ads have been played by more than 2 billions people so far.
We believe in continuous improvement of processes and sharing best practices. Our culture is based on our strategy : achieve excellence by creating and publishing ads that perform the best and hiring great talent !
You will join an organic structure where you will take ownership of your role and contribute actively with new ideas of new projects in a creative and stimulating working environment. You will be part of a small and high performing team, and you will work together in goodwill to achieve best results.
Feel free to think big and if you're up to the challenge, come and join us !
Role
We are looking for 3 talents interested in creating something bigger by creating playable ads! To succeed in this role, you will need to combine the art of design with the art of programming. You will be in charge of transforming existing games in HTML5 3D . You will be working on fun and highly scalable mobile games, played by millions of people. You will be part of a small and high performing team, and will have the opportunity to grow your skills.

Challenges
* Transform existing games with 3D HTML5 and JavaScript (THREE. js& Unity)
* Build reusable code and libraries for future use
* Transform existing games in HTML5 3D
* Integrate an A/B testing technology
* Gather and refine a lighter version of a game based on the original mobile game
* Ensure the technical feasibility of UI/UX designs
* Optimize playable ads for maximum speed and scalability
* Collaborate with other team members and ads partners
* Benchmark playable ads from the competitors
Profil(s) recherché(s)
Must Have
* You have working experience in Unity programming
* You have good experience in 3D programming
* Adequate knowledge of Objects Oriented Programming
* Aggressive problem diagnosis and creative problem solving skills
* Ability to work and thrive in a fast-paced environment, learn quickly and master diverse web technologies and techniques
* You speak and write French.
Nice to Have
* Interest for creativity and game design
* Interest for mobile games
* Web development experience
If you are an excellent 3D game developer, if your are excellent object-oriented developer but you don't have any HTML5 experience and you are passionated by mobile games.... then no worries don't hesitate to apply we will teach you everything about HTML5.
Informations complémentaires
Competitive salary: 30-60K
Contract: remote work
Contract type: CDI
Location: France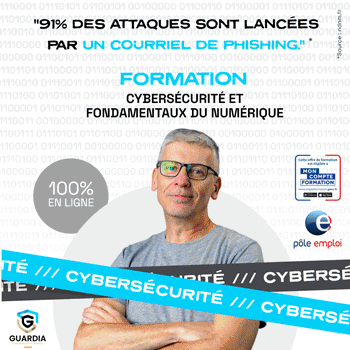 Date de publication initiale : 03/02/2021
---