---
Cette annonce est désactivée, il n'est donc plus possible d'y postuler.
Vue d'ensemble
Blade is looking for a talented WIndows Kernel Engineer to design and develop Windows drivers for us product, Shadow.
Your main responsibilities will include to:
Design and implement new features for Windows
Be ready to disassemble memory dumps, analyze performance bottlenecks and stability issues
Develop on various layers of the OS ranging from kernel
Produce highly scalable software in a fast-paced environment
Find innovative solutions to challenging problems
Participate in the product release delivery process
Profil(s) recherché(s)
Education and Background:
BA or MS in Computer Science or equivalent degree / work experience
+3 years experience Windows development at the kernel level (drivers)
Technical Skills:
Excellent knowledge of C++ and C
At ease with Windows Driver Kit
Proficiency on underlying structures of the registry and NTFS/FAT file systems
Multithreading environment
Soft skills:
Desire to work with low-level system and interfaces within Windows
Team player (knowledge sharing, code reviews,...)
Able to build complex solutions from A to Z
Informations complémentaires
COMPANY DESCRIPTION
After raising a total of 60 million euros in 2 years, Blade is going international in 2018 with the expansion of Shadow in Europe and in the US.
Shadow is a high-end Windows 10 PC accessible from anywhere at anytime. Thanks to our apps (Windows, Mac, Linux, Android and iOS) and to the Shadow Box, the service is available on any kind of device (laptop, smartphone, tablet, Android TV…). This way, any connected device with a screen becomes a powerful gaming or working station offering a unique experience.
Shadow's software is frequently updated and the hardware components are improved in our highly secured data centers. No need to change your computer every few years, Shadow is the end of obsolescence!
We truly believe that Shadow represents a whole new way of using computers. Much more than a PC, Shadow is THE answer to the increasing need of computing power, mobility and hardware replacement.
Help us make this incredible dream come true.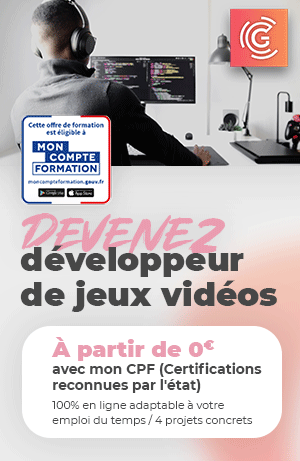 Date de publication initiale : 21/05/2019
---
Ces annonces peuvent vous intéresser !