---
Cette annonce est désactivée, il n'est donc plus possible d'y postuler.
Vue d'ensemble
After raising a total of 60 million euros in 2 years, Blade is going international in 2018 with the expansion of Shadow in Europe and in the US.
Shadow is a high-end Windows 10 PC accessible from anywhere at anytime. Thanks to our apps (Windows, Mac, Linux, Android and iOS) and to the Shadow Box, the service is available on any kind of device (laptop, smartphone, tablet, Android TV…). This way, any connected device with a screen becomes a powerful gaming or working station offering a unique experience.
Shadow's software is frequently updated and the hardware components are improved in our highly secured data centers. No need to change your computer every few years, Shadow is the end of obsolescence!
We truly believe that Shadow represents a whole new way of using computers. Much more than a PC, Shadow is THE answer to the increasing need of computing power, mobility and hardware replacement.
Help us make this incredible dream come true.
Profil(s) recherché(s)
JOB DESCRIPTION
We're looking for a UX/UI Designer specialized in Web design, who will take part in inventing the Shadow User Experience of tomorrow.
Working as a Web UX/UI Designer at Blade means working on an ambitious B2C project in our Web Team of 8 highly talented members. This Team is key to our business, being at the crossroads of
Product, Marketing and Development teams.
You'll be in charge of conceiving, testing and improving our Shadow UX/UI designs on the Web.
Your main missions will include :
Understanding users and business needs to provide design solutions ;
Conceiving, analyzing and continuously improving our Web user experience ;
Designing high quality and mobile friendly user interfaces and interactions ;
Collaborating with teams to ensure high quality implementation ;
Testing solutions and assessing their relevance and efficiency ;
Monitoring the state of the art of UX/UI design, trends and new technologies.
Informations complémentaires
Education and Background:
2 to 5 years of experience in an in-house design team or an agency ;
A Design Bachelor or Master Degree is appreciated ;
A previous work experience in e-commerce would be a huge plus.

Required Skills:
Deep understanding of Web responsive design with a "Mobile first" approach ;
Familiar with user testing, A/B testing ;
Visual design for the web ;
Experienced with Sketch, Adobe CS, prototyping tools ;
Technical knowledge of front-end development is required ;
Creative coding would be a plus ;
Fluent in English (written and spoken).

Soft skills:
A strong team spirit ;
An analytical, creative and visual mindset ;
An attention to details and quality ;
A will to challenge the status quo ;
A good knowledge of the video gaming industry.

A portfolio showcasing relevant work is required.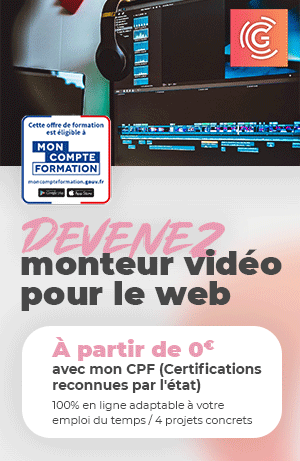 Date de publication initiale : 06/08/2019
---