---
Cette annonce est désactivée, il n'est donc plus possible d'y postuler.
Vue d'ensemble
Shadow is a high-end streaming service for games. What does this mean? Any game you can play on a Windows 10 computer, you can play on Shadow using virtually any device you want! Turn a laptop, Mac, smartphone, tablet, etc into a high-end gaming rig through the Shadow app. Then, all you have to do is download your current game library to your Shadow account and start playing all your favorite games on max settings! We provide all of the power you'd get from a gaming computer at a fraction of the cost with none of the maintenance!. Our data centers are upgraded with every new generation of technology at no additional cost to you!
We are looking for a VP of People Operations for Europe to execute our growth strategy and to continue delivering a world class employee experience. We are looking for a strong leader to head up our HR, talent acquisition and recruiting functions and to own, supervise, coach and mentor our People Department at our Paris Headquarters.
Profil(s) recherché(s)
Manage and develop the People Ops team in Paris, including: HR, Talent Acquisition, and Office Management
Help promote our company values throughout each of our offices and ensure that all decisions, programs, and processes are aligned with our core beliefs. Help us to scale the organization in multiple locations, while maintaining our amazing, empowering culture
Report directly to the CEO and help develop the strategic direction for the People Ops department
Develop People Operations processes and policies with simple solutions in mind
Develop and implement a company-wide performance management program that helps us identify high and low performers, promotes and rewards excellence, and drives continuous, multi directional transparent feedback across all disciplines
Work on initiatives for diversity, conflict resolution and employee relations
Troubleshoot issues and serve as the escalation point for all things People
Work with third parties including legal, accounting, benefits providers, etc.
Serve as primary HRBP, enabling managers to be successful and provide support as necessary
Partner with legal counsel on international employment and contractual requirements
Improve the collection and use of people-related data to aid in better decision making; develop key metrics to measure employee happiness, performance, engagement and retention; ensure compliance with all EEO, Employment, Benefits, Payroll and Wage-hour Laws across each of our offices.
Oversee all off-boarding tasks and provide assistance when needed.
Own improvements and timely updates to People Ops policies and processes
Analyze existing compensation packages and plan future comp across all functions; benchmark our current benefits package, and strategize for additional benefits as we scale
Informations complémentaires
9+ years of HR experience including 3+ years of management experience in early to mid-stage companies
Proven experience scaling technology organizations, preferably from 200 to 500+ employees.
Experience implementing programs including performance reviews, various types of training and career planning
Clear understanding of on-boarding, internal transfers, learning & development, etc
Exceptional written and verbal communication skills; collaborative work style; team player with low-ego
Demonstrated ability to manage through ambiguity and competing priorities
Strong HR functional expertise; knowledgeable on employment law matters, employment legislation, and compliance management
Strong understanding of Talent Acquisition best practices with proven track record of attraction g, hiring and retaining top talent up to and including the executive level
The ability to communicate effectively to all stakeholders and to build relationships at all levels of the organization
Strong team player and comfortable as a "hands-on" manager; willing to roll up your sleeves to get things done
Strong problem solving and critical thinking skills while exercising sound judgement
Proven experience handling confidential and sensitive information with the ability to exercise discretion and show good judgment; honesty, integrity, and trust building behaviors in all dealings is essential and required.
BA/BS degree or is required
PHR/SPHR preferred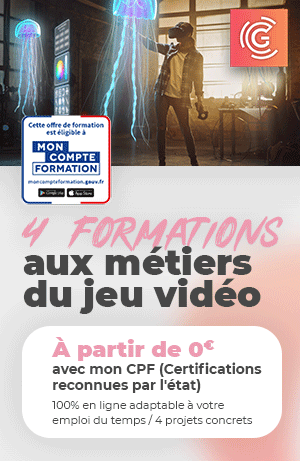 Date de publication initiale : 06/08/2019
---