---
Cette annonce est désactivée, il n'est donc plus possible d'y postuler.
Vue d'ensemble
You've been following the esports & gaming industry for years, and have never been as excited about it as you are today. You're amazed by the galaxy of companies Tencent's pulling into its orbit, closely follow gaming audience evolution on Twitch, and got waaay too excited when you heard Will Smith was investing in Gen G.
You've got a key industry figure to back up or dispute every argument, and love both traveling and meeting people at tournaments & business events, where you easily mix genuine friendliness with business opportunities. It's one of your natural talents.
If this is you, but a lack of industry roles has you punting for some CPG brand or Big-4 agency, you're the player we're looking for.
YOUR MISSION:
Networking intuitively, regularly and effectively, updating our contacts database and keeping in regular touch with clients, partners and prospects.
Sell Hurrah, and what it offers, in the best way possible for each prospect while being true to our values and their practical needs.
Thrive in a startup culture, seeking innovative ways to create value for both Hurrah, our clients and our partners.
Support is key: You should be capable of working closely with, and organising across, multiple points of contact–from strategic planners to creative specialists, administrative & production managers.
Profil(s) recherché(s)
YOUR PROFILE:
A committed esports fan and/or player who wants to turn that passion into a career. You may not be a pro-gamer (yet), but you have a solid understanding of gaming, esports and communities.
You have at least 4 years of proven sales experience on either the client or agency side. You're autonomous & can handle multiple priorities simultaneously while keeping the gang back home updated on your advancements and setbacks. Ideally, you're bilingual in English and French; other languages are a plus, too.
Informations complémentaires
MORE DETAILS:
Salary: Experience and skills based
Job type: Experience and skills based
Location: Paris 19e (Belleville)
Start date: Get in here, player!
Want to rock esports? Send your CV (in English!), and info about what games you like.
GL, HF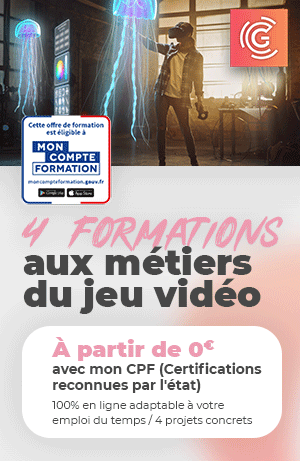 Date de publication initiale : 17/05/2019
---