Senior Game Engineer (React and JavaScript) - London, UK
CDI
Londres - UK
il y a 42 jours
---
Cette annonce est désactivée, il n'est donc plus possible d'y postuler.
Vue d'ensemble
Drest ? London, UK ***REMOTE OPTIONS AVAILABLE***
I'm working with Drest to find a Senior Game Engineer to join a diverse, cross functional team of individuals comprising of Designers, Frontend, Backend and QAs Engineers.
You and your colleagues will all work together to deliver high quality features. You'll design and deliver new features using an Agile SCRUM approach with fortnightly sprints. Drest like to move fast, test and get stuck in as a team to build the world's top mobile fashion game, all while keeping the players at the core of what they do.
Your responsibilities will cover?
Collaborating with other programmers to find optimal architectural, framework and gameplay solutions
Work with the Tech Lead to set the direction of architecture, testability, performance and framework development in React Native
Collaboration with other disciplines, including Game Design and UI/UX, to ensure delivery
Work on numerous stages of development from concept to release and own several key aspects of the game and its architecture
Implement UI, game logic and new features in a fast and agile environment
Write tests and robust code to be used by millions of users
Show ownership to support the Tech Lead and be responsible for the development of new features
Review Game Design specifications and UI/UX flows to contribute to their development
Profil(s) recherché(s)
The potential skills and experience you could bring to the role?
Experience of F2P mobile games from concept to LiveOps
Solid programming skills in one or more of the following languages: C++, C#, Java
Experience with debugging, profiling and performance optimisations
Broad knowledge of game architecture and technologies
Excellent understanding of the Android and iOS operating systems
Experience implementing and maintaining 3rd parties SDKs (Facebook, Firebase, etc.)
Analytical problem solving skills
Deep knowledge of design patterns
Strong understanding of UI and UX with a keen eye for details
Experience with testing frameworks and Test Driven Development
Awareness industry best practices to apply the best solution for a given problem
Wide understanding of different game technology areas (gameplay, economy, graphics, etc.)
Good understanding of mobile submission processes
Ability to multi-task and to adapt easily to change
Proficient in the use of source control solutions such as GIT
Clear understanding of CI/CD processes
Strong team player with good interpersonal and teamwork skills
A passion for mobile games
This is an exhaustive list and as much as I would love to hear from someone who hits all of the markers, don't feel put off if you have some but are missing others as I'd still love to speak to you about the role.
Informations complémentaires
Drest are creating a game-changing interactive fashion technology platform that combines state of the art technology with a luxury fashion styling experience, plus has real-time content at its core. Best described as a fast growth digital platform led by industry experts from the app tech, luxury fashion, gaming and e-commerce worlds, Drest have tripled in size since they started.
Please click the link to apply, or to find out more about the role or company contact me for a confidential chat.
Email dave.m@aswift.com or call +44 (0)1709 834777.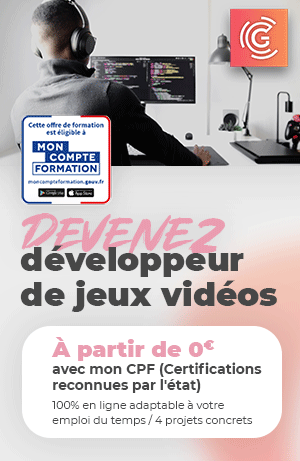 Date de publication initiale : 16/05/2021
---