Senior Game Designer
CDI
Lyon - Rhône, France
il y a 682 jours
---
Cette annonce est désactivée, il n'est donc plus possible d'y postuler.
Vue d'ensemble
Overview
Arkane Studios' iconic brands such as Dishonored®, Dishonored 2® and Prey® have become staples of popular culture for generations of gamers. We are also proud to announce our newest upcoming title, "Deathloop" - an innovative take on first-person action!
Our company provides technical, design and artistic leadership as a world-renowned game developer and technology innovator since its founding in 1999. Our studio is professional with a relaxed working atmosphere located in Lyon town center.
We offer a comprehensive benefits package, incl. private medical insurance, flex hours, 25 paid vacations days per year, sports program, transport titles, onboarding program, etc.
The Senior Game Designer will oversee the design, implementation and tuning of game systems to ensure the best moment-to-moment gameplay experience.
Profil(s) recherché(s)
Qualifications
You have already worked and shipped a AAA game as a game designer
Experience with system-driven games
Knowledge of iterative development and rapid prototyping
Responsibilities
Work closely with the creative director and lead the effort to develop some of the game systems in support of the project's goals
Work hand in hand with other system designers to ensure consistency between all the game systems
Lead a team of developers (including gameplay programmers, animators, UI artist, sound engineer..) to implement and polish the systems he/her is in charge of
Generate design documentation to clearly communicate ideas and goals to the team
Drive his/her team to meet the project deadlines and objectives by following the Arkane agile/scrum processes
Identify issues and offer solutions related to gameplay and play balance
Collaborate actively with the QA team, from the first internal playtests to the functional and certification tests to ensure the best quality of the game systems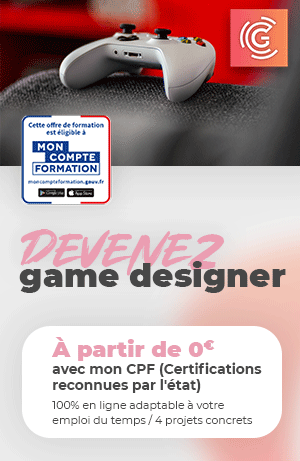 Date de publication initiale : 29/09/2019
---