SENIOR GAME DESIGNER
CDI
Lyon - Rhône, France
il y a 738 jours
---
Cette annonce est désactivée, il n'est donc plus possible d'y postuler.
Vue d'ensemble
Job Description :
Our Client is looking for a game designer to work on its upcoming mobile Games. This job is based in Lyon
The ideal candidate will have experience in designing systems for mid-core and casual mobile games in the free to play sector. He is not only a creative mind who can come up with suitable game mechanics appropriate to a mass-market game, but he also has the ability to communicate his ideas clearly, concisely, and understandably in both oral and written form. An analytical mind is equally required, as game mechanics must be both designed and balanced. He also knows that game development is about quality, time, and money? one can never have it all.
Responsibilities
Create and defend Visions for mass market mobile games.
Come up with suitable game mechanics that fall in line with the game's vision
Create and maintain design documentation in a Wiki
Iterate designs to create a great gameplay experience
Communicate with an external developer to make them understand the design and the overall vision
Proactively find problems with the gameplay and come up with solutions
Skills
Profil(s) recherché(s)
Job Requirements :
At least 5 years of experience as a game designer an at least two commercially successful launched mobile games
Lead a Team of Designers
Excellent knowledge of the mobile market and the overall gaming business
preferable ? college degree in Game design, Mathematics, Physics or similar
Technical expertise
Very good analytical gameplay balancing skills
Excellent Microsoft Excel skills
Worked with professional Game engines (Unity, UDK, Cryengine) before
Gameplay mechanics / system design
Ability to understand and create a game's vision and apply it to every design
Ability to take direction and feedback, and working this into your designs
Ability to interpret and consult on game KPIs
Excellent written and verbal communication skills (English)
Self driven and Pro-active
Excellent communicator
Language Skills
Fluent in both written and spoken English
Written and spoken French highly beneficial
Written and spoken German is a plus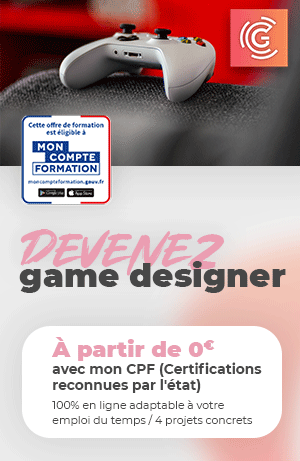 Date de publication initiale : 13/09/2019
---