---
Cette annonce est désactivée, il n'est donc plus possible d'y postuler.
Vue d'ensemble
In our context of fast growth we are looking for a talented Release Manager.
The Release Manager will manage the releases and the roadmap by making sure that the development workflow is on track and by adopting, adapting and implementing the best practices, standards and methodologies.

Release Manager will be in charge of:
Coordinating all components of a release
Managing relationships and coordinating work between the different component teams in order to help software engineers to deliver as planned,
Work closely with both Tech Leads and Product Managers to create synergies to design features from a technical aspect and contribute to the roadmap development
Managing risks and resolving issues that affect release scope, schedule and quality
Maintaining a release repository and manages key information such as build and release procedures, dependencies, and notification lists
Implementing new techniques and technologies for new build systems and to evolve existing systems
Profil(s) recherché(s)
Education & background
BA or MS in Computer Science or equivalent degree / work experience
+3 years in a similar role, in a complex environment
Previous experience as Software Engineer
Technical skills
Excellent understanding of both Product Managers and Software Engineers
Very good macroscopic approach
Experience in software configuration management / multi-platform build and release
Solid foundation of technical skills, analytical abilities
Deep understanding on continuous integration concepts and experience with supporting build automation/deployment tools (Gitlab-CI, Docker,...)
Scripting skills (Python, Shell)
Soft Skills
Solid people skills
At ease in a very fast changing environment
Excellent oral and written communication skills
Leadership skills, ability to moderate and prioritize
Automation oriented
Informations complémentaires
COMPANY DESCRIPTION
After raising a total of 60 million euros in 2 years, Blade is going international in 2018 with the expansion of Shadow in Europe and in the US.
Shadow is a high-end Windows 10 PC accessible from anywhere at anytime. Thanks to our apps (Windows, Mac, Linux, Android and iOS) and to the Shadow Box, the service is available on any kind of device (laptop, smartphone, tablet, Android TV…). This way, any connected device with a screen becomes a powerful gaming or working station offering a unique experience.
Shadow's software is frequently updated and the hardware components are improved in our highly secured data centers. No need to change your computer every few years, Shadow is the end of obsolescence!
We truly believe that Shadow represents a whole new way of using computers. Much more than a PC, Shadow is THE answer to the increasing need of computing power, mobility and hardware replacement.
Help us make this incredible dream come true.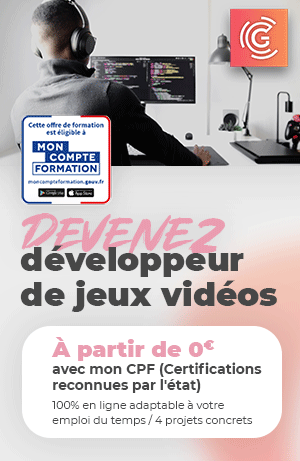 Date de publication initiale : 21/05/2019
---
Ces annonces peuvent vous intéresser !