---
Cette annonce est désactivée, il n'est donc plus possible d'y postuler.
Vue d'ensemble
We build ground-breaking games and content for some of the world's biggest publishers including Microsoft, Sony, Apple and Sega. Sumo Newcastle joined the Sumo Digital family in January of 2018. As a former CCP Games studio, we have a solid history of cutting-edge development, and now with Sumo, a spectacular future of 'AAA' game development for some of the biggest and best publishers in the world.
It's an exciting time to be part of Sumo; big things are on the horizon and we want you to be part of our continued journey. Join us!
The role @ Sumo

Sumo Digital's Newcastle studio is currently working on an exciting undisclosed action game and are looking to recruit an experienced and dedicated tester working in a dev/embedded capacity to bolster the current QA testing team.

Working in the heart of the development environment, the successful candidate will play a key part in upholding and championing the game's quality daily, whereby they'll be responsible for testing to report on the quality of a variety of game systems, engine technology, and content pipelines via various communication methods i.e. in person to developers and via developer scrum stand-ups.

Additional QA responsibilities for this role include creating and executing test plans, specifying and executing smoke tests of the game and its supporting tools, troubleshooting issues during the development life cycle, and monitoring external sources for defect reports.
Good knowledge and experience of QA processes, dev tools, and a minimum of 3 years' experience in games dev QA is crucial.

Within this role you will:
Working within scrum/stand-up dev teams to deliver required business value at high quality standard
Ensuring work is completed in accordance with project deadlines
Evaluating test coverage
Determining appropriate test strategies
Preparing and executing test scripts
Providing input to test schedule
Reporting design flaws and project status to team members
Providing feedback, including qualitative feedback, evaluating content, suggestions for improvements, and constructive feedback whilst always maintaining QA's voice
Identifying and isolating issues with pre-release software
Identifying risks to assigned areas
Identifying improvements in test process(es)
Reporting and tracking issues
Verification of fixes (including regression testing)
Verification and proof-reading of product manual/documentation
Profil(s) recherché(s)
We need you to have:
Extensive familiarity and testing experience on either (or both) Xbox and PlayStation current-gen consoles
3+ years' experience within games dev/embedded testing
Flexible within job role
A high degree of skill in troubleshooting, characterising, and describing software defects
Good English writing and conversational skills
An eye for detail
A passion for games and their development
Essential behavioural attributes:
Good communicator with all disciplines of game/software development
Ability to be vocal and not afraid to provide constructive feedback and solutions from QA viewpoint
Highly organised, methodical, creative, self-motivated
Excellent teamwork skills
Analytical and logically-minded
Professional, articulate, adaptable
Informations complémentaires
What we Offer:
Sumo Digital is one of the UK's most prolific game developers, enjoying over fifteen years of stability and growth. We have UK studios in Sheffield, Newcastle, Nottingham, Leamington Spa, The Chinese Room in Brighton and Red Kite Games in Leeds, along with Sumo Video Games in Pune, India.
We offer a superb benefits package including generous holidays and flexi-time. We care about our people, with an emphasis on the work/life balance and out of office events such as our legendary annual Sumo 'Big Day Out', plus epic Christmas parties and much more! Our regular studio Game Jams are a highlight - winning concepts can go on to commercial release, so far including Snake Pass and the upcoming Spyder for Apple Arcade.
We are proud to be in the North-East of England in the Northern Design Centre on the Quayside next to the River Tyne, and will soon move into purpose-built, state-of-the-art facilities nearby. Newcastle was voted the number one place that travellers should visit in 2018 by Rough Guide and has everything that a major European city has to offer; culture, heritage, lively bars and fantastic retail. It is an exciting cosmopolitan city while also boasting plenty of beautiful outdoor space including several beaches less than an hour's drive away.
Our environment is relaxed, friendly and built on every team member having the opportunity to shine and have real, meaningful input into the games that we create. We pride ourselves on our positive atmosphere and sociable team who regularly partake in shared interest groups, lunchtime and after-work clubs, and charity fundraising events.
Cette offre concerne l'entreprise SUMO DIGITAL. En cliquant sur le bouton "postuler", vous serez redirigé vers le site web du recruteur, et pourrez candidater directement par le biais de sa propre interface de recrutement.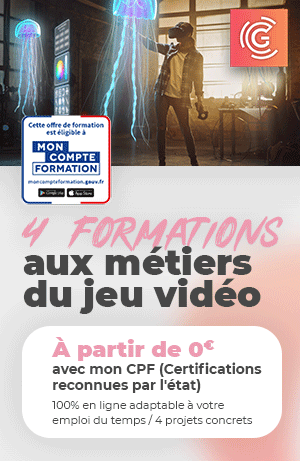 Date de publication initiale : 26/08/2019
---