---
Cette annonce est désactivée, il n'est donc plus possible d'y postuler.
Vue d'ensemble
Do you want to be part of a worldwide mobile games leader? We are an international team of more than 330 talented SocialPointers, based in sunny and cosmopolitan Barcelona. We create amazing games, positioned in the top rankings of both iOS and Android, that are played and loved by over 50 million fans all over the world.
Join us and help us make 2019 the breakout year in mobile social gaming.
What will you do at Social Point?
- Responsible of one/several product streams of a game (LiveOps, Balancing, Economy, etc).
- Design, balance, and aim at continuously improving all the live features related to the product stream/s of focus, together with the Game Design team.
- Deliver insightful product performance analysis working elbow-to-elbow with the game's Data Scientist/s.
- Propose / prepare A/B tests and report on the key findings.
- Become the Live Operations champion, ensuring daily/weekly revenue targets are met, by proposing, executing and continuously improving the game's content calendar.
- Delivery Market & Competitors analysis, with special focus on the games operating directly in the same category.
Profil(s) recherché(s)
This is you
- Results-oriented and resilient personality.
- Enjoys working with high level of autonomy.
- Exceptional analytical skills.
- Exhibits sound product judgment and business understanding.
- Good communication and interpersonal skills.

You also have
- At least 3-4 years of experience in the mobile gaming industry, mainly in product management roles.
- Experience building models and defining data needs; also proficiency in Excel.
- BA/BS degree from a top university.
- Passion for games and mobile gaming.
Informations complémentaires
As a SocialPointer you will enjoy...

You will count on all the resources you need for your work: the newest and most powerful devices & equipment and even a Spotify Premium account.
People development is key for us: Here you will have professional growth opportunities you have always dreamed of, supported by a performance review process, internal mobility and amazing training budgets.
We also care about our SocialPointers health, so we offer them a healthy Monday breakfast and a delicious daily lunch menu. Want to stay in shape? We have a brand new gym and football and basketball teams. Our physiotherapist can always help with your muscular problems!
Get to know your colleagues better in our monthly events! You can pay a visit our hairdresser to get ready ;)
If you are new in the city, you can join our Newbies Club! We offer weekend activities once a month, Spanish lessons and help with all your boring paperwork ;)
The list of advantages goes on and on. Join us to find out!
Do you want to level up? Press start.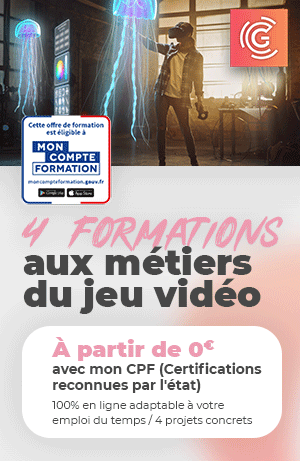 Date de publication initiale : 22/03/2019
---